Strong Demand Fuels Alrosa's $390m November Sales
December 10, 20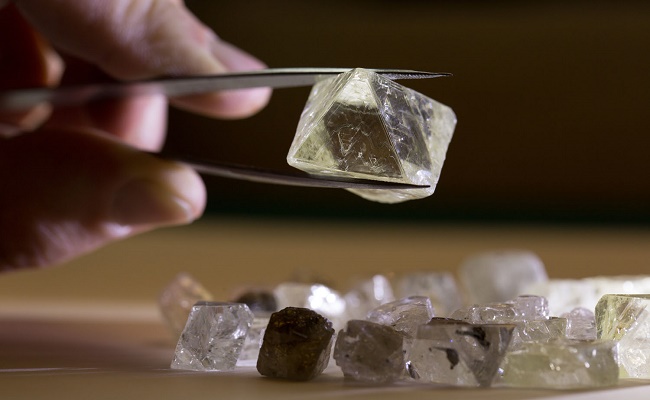 (IDEX Online) - Alrosa's sales of rough and polished were $390.5m in November, up more than a third on the same month last year.
The Russian miner said demand for rough had remained strong ahead of the holiday season, especially in the USA and China.
It rolled its October and November trading sessions into one as part of a "rhythmical" offering of goods, saying sales were no longer inextricably tied to specific calendar months.
Alrosa's sales in 2020 have now been outstripping those of 2019 for four months, in spite of the global pandemic. They slumped to just $15.6m in April.
Total sales so far this year are $2.28bn. Full year sales for 2020 were $3.34bn.
"Demand for rough diamonds from our key clients in November remained strong enough as they bring their stocks to the normal levels amid the seasonal growth in demand for diamond jewellery in the USA and China.
"High season" of Christmas and New Year sales traditionally supports the market towards the end of the year," said Evgeny Agureev, deputy CEO of Alrosa.
Pic and table courtesy Alrosa