Antwerp's Rough and Polished Exports Dip Again
December 16, 20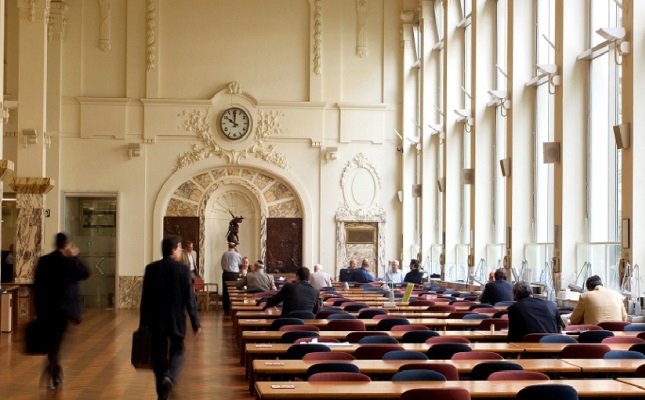 (IDEX Online) - Antwerp's export of rough and polished diamonds fell again in November after both hitting a 2020 peak in September.
Rough exports were $725m, down from $957m in October. Year-on-year this was a marked decline, down almost 15 per cent, after a sharp rise of 75 per cent last month.
Polished exports fell by nine per cent in November to $612m, according to newly-released figures from the Antwerp World Diamond Centre (AWDC).
In October they fell by six per cent, having plummeted by almost 40 per cent in September.
Polished exports to the USA dipped by seven per cent year-on-year, but were up by more than 50 per cent to the United Arab Emirates.
Imports of rough and polished diamonds fell by nine and 14 per cent respectively.
Pic shows Antwerp Diamond Club trading floor