Steinmetz Loses Latest Battle over $2bn Court Award
April 06, 21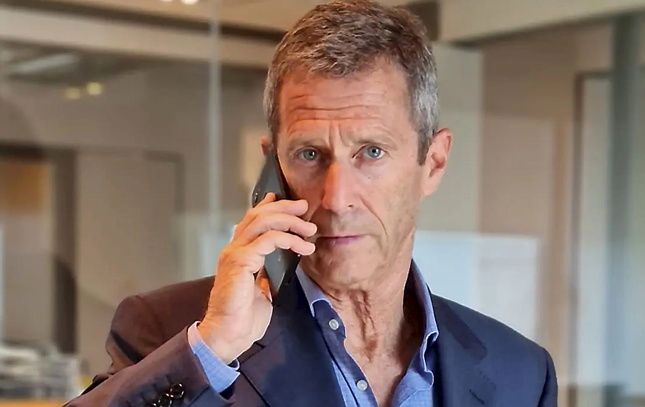 (IDEX Online) - The authorities in Brazil have shelved claims by diamond billionaire Beny Steinmetz that global mining giant Vale misled its shareholders.
Both parties embarked on a joint venture to extract iron ore for steelmaking from the vast Simandou resource, in southern Guinea.
But the government concluded that mining rights had been obtained through bribery, and in 2019 a British court awarded Vale a sum that with costs and interest now amounts to $2bn.
In February a Swiss court convicted Steinmetz (pictured) of paying $8.5m in bribes to an ex-wife of Guinea's former president, to secure those rights for his BSGR Group (Beny Steinmetz Group Resources). He is appealing.
The Brazilian Federal Public Prosecutor's Office started an investigation last month into claims by Steinmetz that Vale had deliberately kept its shareholders in the dark about its suspicions - albeit mistaken - that the mining rights had been obtained dishonestly.
It has now shelved that investigation, saying the claims made by Steinmetz, 64, an Israeli citizen, were "disturbingly unspecific".
In a statement Brazil-based Vale said it "remains confident that Brazilian authorities will acknowledge that the clear purpose of Mr Steinmetz is to divert the focus from the obligation to indemnify Vale for $2bn in accordance with arbitral award and court decisions that were unfavorable to him in England and the United States.
Pic courtesy
www.beny-steinmetz.com