Couple Wed on Blockchain with Virtual Rings
April 07, 21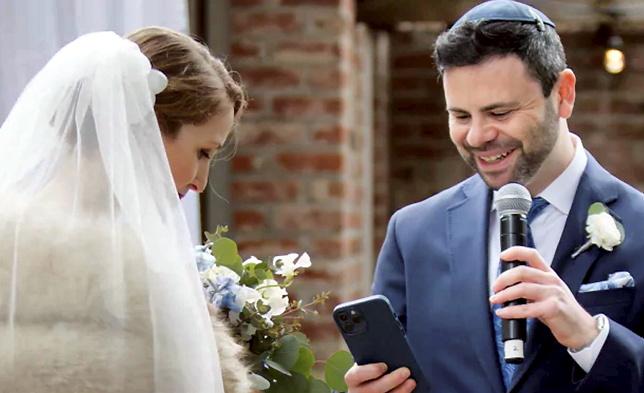 (IDEX Online) - A bride and groom used their smartphones to exchange virtual rings in a blockchain wedding.
Peter Kacherginsky and Rebecca Rose authorized the Ethereum transactions at a traditional Jewish ceremony in San Francisco, California, USA.
The couple, who both work for the cryptocurrency company Coinbase, swapped specially-designed NFTs (non-fungible tokens) named Tabaat - the Hebrew word for ring - at a cost of over $500.
"The blockchain, unlike physical objects, is forever," said newly-wed Rose on Twitter.
"It is unstoppable, impossible to censor, and does not require anyone's permission. Just as love should be. What could possibly be more romantic than that?"
She said their virtual rings were on the blockchain "for all to see as proof of our commitment to each other."
"Most people get married in a place of religious worship, on a beach, or in the mountains. Peter and I are not most people. We got married on the blockchain."
Pic courtesy Rebecca Rose (@rgoldilox)