Alrosa's Q1 Revenue Rises 28 per cent, Year-on-Year
April 18, 21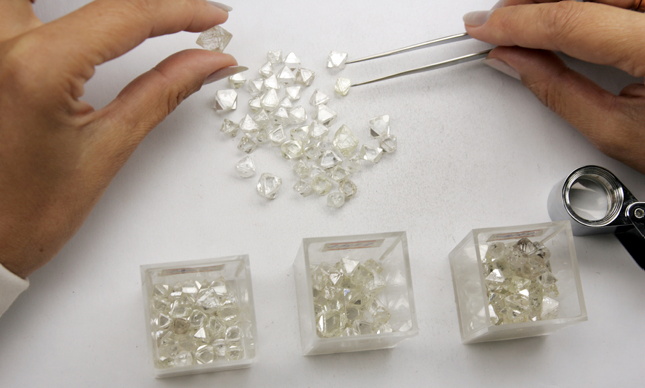 (IDEX Online) - Alrosa reported a 28 per cent increase in year-on-year revenue for Q1 from rough and polished sales - up to $1.16bn.
The figure was down five per cent on the previous quarter and comprised $1.126bn of rough and $33m of polished.
In its quarterly operating results, the Russian state-owned miner said demand for diamond jewelry remained sustainably high at all the key markets.
"Supply of rough diamonds is constraint by production capacities of the mining companies, and global production in the mid-term is expected to remain ~20% below its pre-COVID levels. Mid-stream stocks of rough and polished remain balanced," it said.
Polished prices in the midstream had overtaken pre-Covid levels by early this year and remained relatively stable throughout Q1, and demand for rough was consistently strong as cutters and polishers restocked.
Alrosa said it produced 7.5 m carats in the first quarter of 2021, and sold a total of 15.5 m carats.
Its diamond inventories as at the end of Q1 decreased to 12.8 m cts (Q4 2020: 20.7 m cts) and the average realised prices for gem-quality diamonds grew to $113 per carat, up 25 per cent q-o-q (down eight per cent y-o-y) on the back of a higher price index and a better sales mix.