Crypto-History: Diamond could Fetch BTC515, ETH8787. . . or $15m
June 22, 21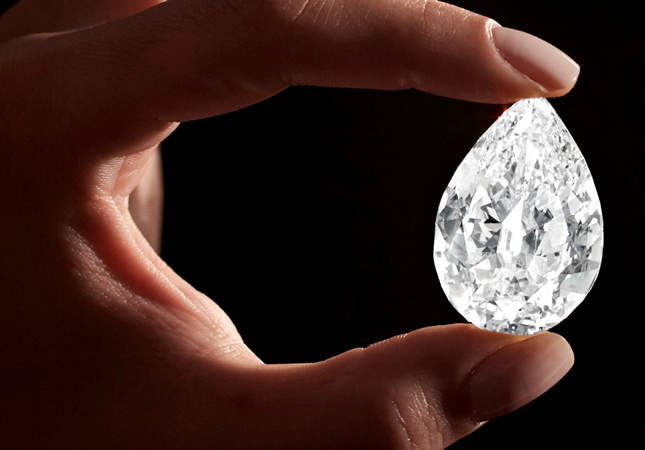 (IDEX Online) - Sotheby's Hong Kong could make cryptocurrency history when it auctions a 101.38-carat diamond next month.
Buyers will have the option of paying in Bitcoin or Ethereum.
That means the stone could set a record as the highest-priced diamond - or indeed any physical object - ever to be sold in a crypto-transaction.
The high estimate is $15m - equivalent to BTC515 or ETH8787 at today's exchange rates.
"This is a truly symbolic moment," said Patti Wong, chairman of Sotheby's Asia, in a statement.
"The most ancient and emblematic denominator of value can now, for the first time, be purchased using humanity´s newest universal currency."
The pear-shaped D-color, flawless, Type IIa diamond, named The Key 10138, is one of fewer than 10 weighing over 100-cts ever offered at auction, said Sotheby's.
It will be sold in a single-lot auction on 9 July. Payment can also be made in traditional money.
Pic courtesy Sotheby's