Choksi Granted Bail - of just $3,700 - for Medical Treatment
July 14, 21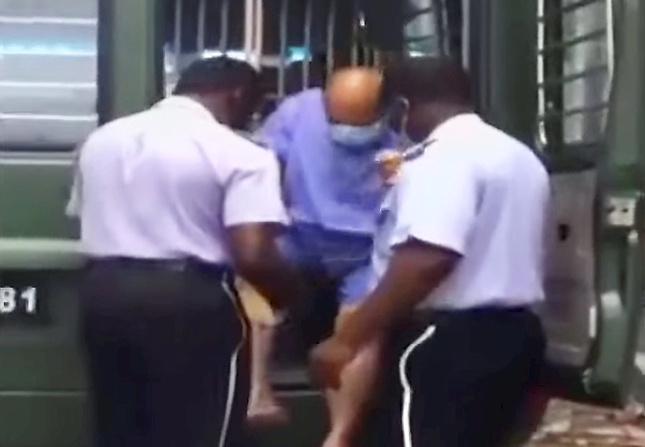 (IDEX Online) - Fugitive diamond dealer Mehul Choksi has been granted bail by a court in Dominica, so he can return to Antigua for medical treatment.
Choksi, 62, is wanted in India, where he is accused of defrauding the Punjab National Bank out of $1.85bn.
The Eastern Caribbean High Court, in Dominica, allowed him bail on Monday, demanding a bond of just 10,000 Eastern Caribbean dollars - equivalent to $3,7000 - and insisting he return to Dominica after treatment.
He has been living on the Caribbean island state of Antigua and Barbuda since 2018, when news broke of the bank fraud.
But disappeared from there in May, and turned up in neighbouring Dominica, where he was arrested for allegedly entering the country illegally. He claimed he had been abducted.
On Monday a Dominican court granted bail so he could seek medical treatment that was not available locally. Choksi's lawyer Vijay Aggarwal said he was "facing neurological issues".
Screengrab from RepublicWorld shows Choksi being led into court.