Tiffany Drops Legal Battle over Costco Engagement Rings
July 20, 21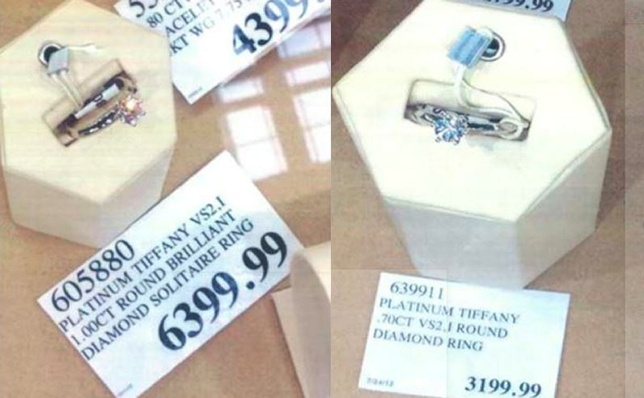 (IDEX Online) - Tiffany & Co has abandoned its eight-year legal battle with Costco over its sale of generic solitaire diamond engagement rings bearing the jeweler's name.
Both parties yesterday told a judge at Manhattan District Court, USA, that they had agreed to dismiss the case.
No details of the settlement were disclosed but Costco lawyer David Bernstein said the companies had "amicably resolved their dispute".
The New York-based jeweler was awarded $21m in damages in 2013, for Costco's willful trademark infringement and counterfeiting.
The warehouse club giant had claimed it was selling generic diamond solitaires with a Tiffany-style six-prong setting.
But a federal appeals court ruled in Costco's favor last August, and concluded that customers were not likely to be confused by rings bearing the "Tiffany" name.
Tiffany pledged at the time to pursue its legal action, saying it was confident a jury would find in its favor at a retrial.
Pic shows rings sold at Costco, described as "Tiffany"