Tennis Star Raducanu Sparkles as New Face of Tiffany & Co
September 14, 21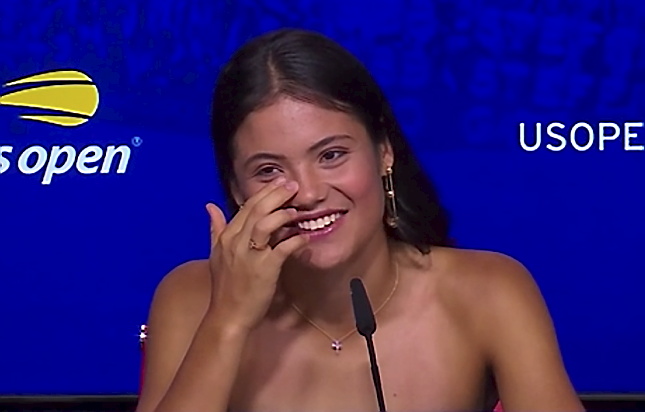 (IDEX Online) - Tiffany & Co have signed a sponsorship deal with British tennis sensation Emma Raducanu.
The 18-year-old newcomer swept to victory in the US Open on Saturday as the first Brit to win a grand slam women's title since 1977.
She sparkled on and off court, sporting a Tiffany ring, bangle, cross pendant and pearl and diamond earrings, which would set an average non-tennis champ back a total of $38,000.
Raducanu, who has just finished high school, also has deals with Nike and racquet makers Wilson. She appears in the current British issue of Vogue magazine and has been described as "a sponsor's dream".
She joins pop icons Beyonce and husband Jay-Z as ambassadors for Tiffany, as well as Diana Ross's daughter, Tracee Ellis Ross; Anya Taylor-Joy (star of Netflix miniseries The Queen's Gambit) and Eileen (Ailing) Gu, 17, the champion freestyle skier.
Screen grab shows Emma Raducanu at a press conference after her victory.