Ouch! Rapper has Gold Chains Implanted in Scalp
September 14, 21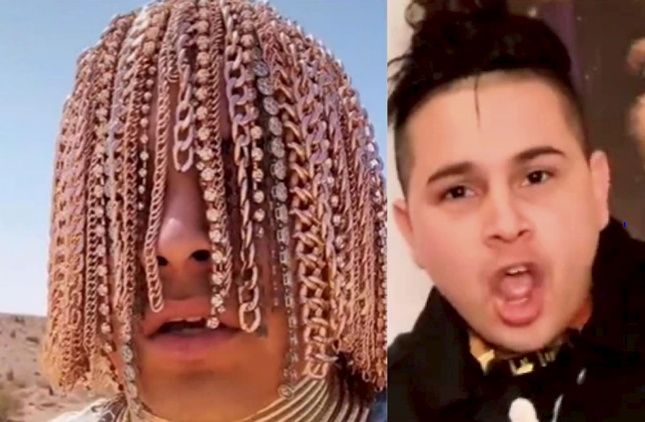 (IDEX Online) - A rapper in Mexico has had gold chains surgically implanted into his scalp.
Dan Sur, 23, boasted to his 1.9m followers online that he was "the first rapper to have gold hair implanted in human history".
They were hooked under his skin in April but Sur has only just started posted pictures. No details of the (painful?) procedure have been disclosed.
In February we reported that US rapper Lil Uzi Vert, 26, had a 10-carat natural pink diamond, worth $24m, embedded in his forehead. Recent photos indicate he's since had it removed.
And in June fellow US rapper Post Malone spent $1.6m on a pair of "diamond teeth" - tcw 12 carats.
Pics, courtesy Instagram/dansurig, show Sur as he is now, and before the op.