Ekati needs new Open Pit to Secure Mine's Future
November 08, 21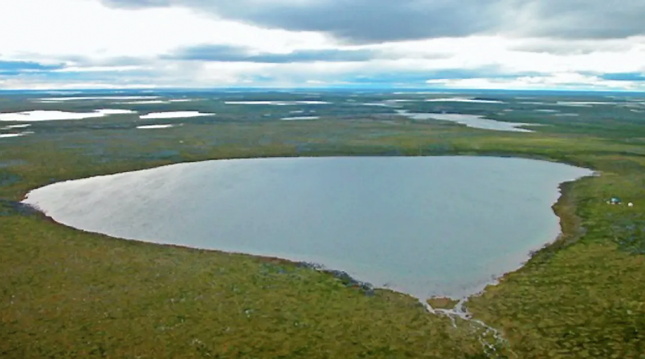 (IDEX Online) - New owners of Canada's Ekati mine are seeking consent to drain a nearby lake and dig three kimberlite pipes.
The Arctic Canadian Diamond Company says the move is crucial to securing the future of the mine and to filling a gap in production that would otherwise see the mine temporarily shut down.
It has successfully lobbied for the Point Lake open pit project not to be subjected to a lengthy environmental assessment, but a week-long public hearing will begin on 22 November to hear local concerns. A final decision is expected in March 2022.
The expected lifespan of Ekati, in Northwest Territories, including its Misery underground and Jay projects, is currently until 2028
Point Lake (pictured) is one of the original spots where diamonds were found in the region in 1991.
The newly-formed Arctic Canadian Diamond Company bought Ekati in February from struggling Dominion Diamonds. A group of creditors took on $70m of outstanding debt and pledged $85m of working capital facility for the mine.
Ekati resumed operations in January after a 10-month Covid-enforced closure. Arctic Canadian aim to increase annual production to 5m carats by 2022.
Pic courtesy
Arctic Canadian Diamond Company