Pope Blesses Foundry's Lab Grown Diamond
December 07, 21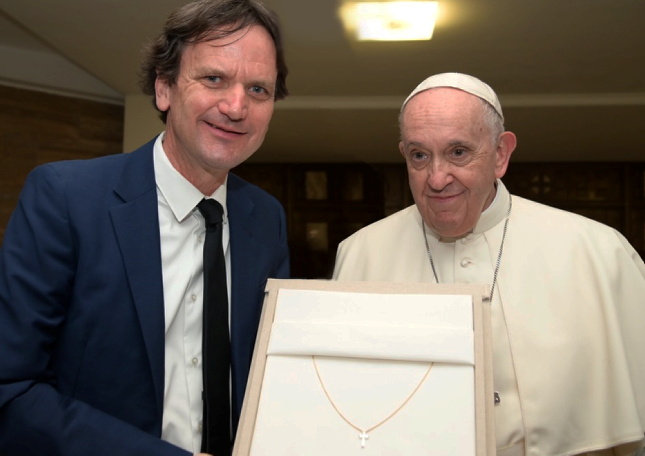 (IDEX Online) - The lab grown company that counts Leonardo DiCaprio among its high-profile backers has had the Pope bless one of its diamonds.
He gave his blessing to a five-carat solitaire cross diamond, grown by US-based Diamond Foundry and cut in China from a single 30-carat stone by Vrai.
Pope Francis has spoken out in the past about how mining "extracts wealth from land that paradoxically does not produce wealth for the local populations who remain poor," and has called for a radical paradigm shift towards sustainability.
Diamond Foundry CEO Martin Roscheisen said: "We are greatly honored to showcase a sustainably created diamond that entirely avoids the environmental and human toll of mining - hopefully a brilliant example of the kind of paradigm shift possible for at least some mineral resources."
The company, launched as a Silicon Valley start-up in 2012 has DiCaprio among its backers, as well as tech tycoons Evan Williams (Twitter founder) and Jeff Skoll (eBay founding president).
Pic shows Pope Francis greets Martin Roscheisen, CEO of Diamond Foundry.