Yurman Sues Mejuri over Alleged Copycat Designs
January 12, 22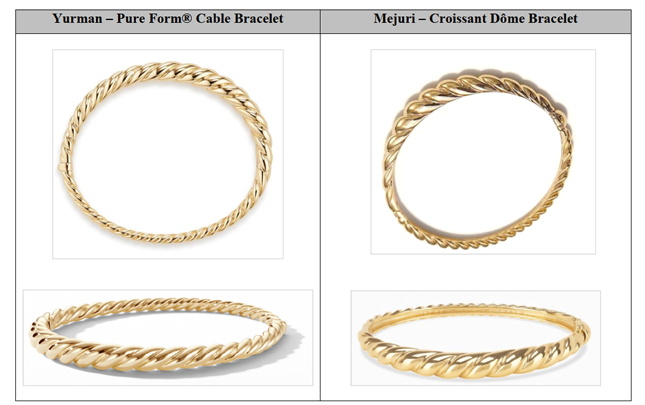 (IDEX Online) - The New York jewelry designer David Yurman is suing online rival Mejuri, claiming it has been copying its distinctive designs
In court papers Yurman alleges its business has suffered as a result. It seeks an injunction to halt further production of any "copycat" items and an order that any existing pieces are melted down and recycled.
Meuri, a Toronto-based startup specializing in self-purchase jewelry, says the allegations "are categorically false and are fundamentally at odds with what we stand for".
Yurman, founded in the 1980s by David Yurman, a sculptor, and wife Sybil Yurman, a painter and ceramicist, is famous for its signature motif, a twisted helix cable.
Mejuri was founded by husband and wife duo Noura Sakkijha and Majed Masad, who started their careers in finance.
In legal papers Yurman alleges that "instead of relying on their own designs, Mejuri has chosen to copy numerous of Yurman's distinctive designs - namely, designs for earrings, bracelets, and rings from multiple Yurman collections.
"Mejuri has even worked with the same models and mimicked Yurman's images in advertising the copied jewelry."
Pic from court papers show Yurman and Mejuri bracelets