Decision Looming on Future of Alrosa's Mir Mine
January 13, 22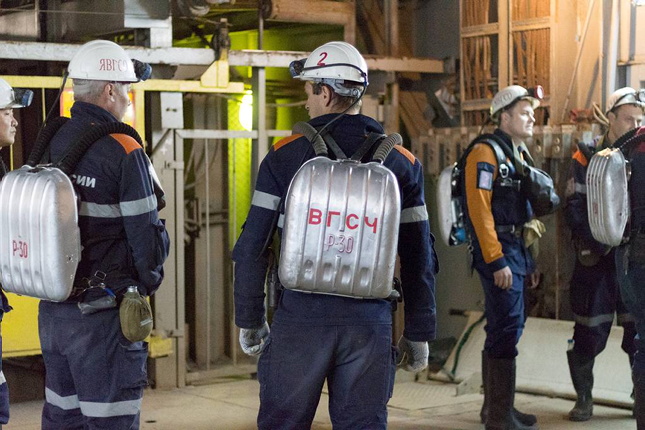 (IDEX Online) - Alrosa is poised to decide whether it will re-open the Mir mine, where a flooding accident claimed eight lives in 2017.
The company's CEO Sergei Ivanov told Almazny Krai, a Russian TV channel, a decision could be made as early as this May.
He said they were conducting a feasibility study and had identified reserves of almost 38m carats at Mir, in eastern Siberia.
"We can state that everything should move towards a positive decision," he said.
Alrosa has previously indicated that if it did re-open the mine, it would be 2031-2 before the first ore was processed.
The underground Mir mine has remained closed since water leaked into a shaft in August 2017, killing eight miners. Another 143 people were brought to safety.
Mir was producing 3.8m carats a year before the accident and resuming operations could add up to 25 per cent to Alrosa's earnings (EBITDA).
File pic courtesy Yakutia's Rescue Service shows its team at the mine