Pandora Reports Record Q4 Sales
January 25, 22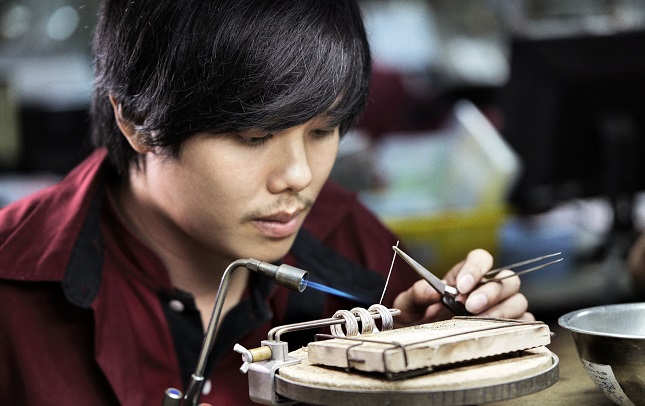 (IDEX Online) - Pandora reported record Q4 sales of $1.37bn, up 23 per cent on the same period last year.
The Danish jeweler, best known for its charm bracelets, credited the US market for its better-than -forecast performance. Analysts had predicted sales of $1.27bn.
Pandora enjoyed an organic increase of 58 per cent spending in the US, which offset a 13 per cent drop in the Chinese market.
Organic sales for the full year were up by 23 per cent globally.
"We are very pleased with the results in 2021," said CEO Alexander Lacik. "Pandora has returned to growth, and we deliver all time high revenue. It is encouraging that we see broad-based growth."
Last September, Pandoara, the world's largest jewelry maker by production capacity, announced a
long-term ambition to double revenue in the US and triple it in China, both from 2019 levels.
It said it would be opening a huge new factory in Vietnam to supplement current production in Thailand as part of its Phoenix plan.
Pic shows Pandora jewelry manufacture in Thailand