War in Ukraine: Surat Fears Rough Shortage
March 09, 22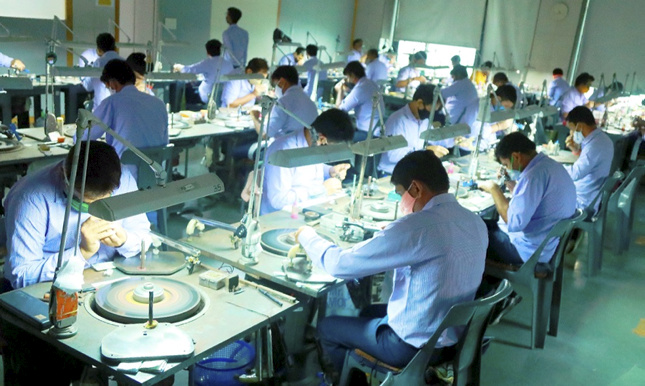 (IDEX Online) - Surat is braced for a shortage of rough supplies and further price hikes following Russia's invasion of Ukraine.
"There is growing uncertainty in the diamond industry due to the war," Savjibhai Dholakia, chairman of Hari Krishna Exports - one of India's biggest diamond companies - told Hindustan Times.
"About 40% of our diamonds are supplied from Russia today and the payment issues are of serious concern to us. The impact on the industry could be large if the war does not end soon."
Alrosa insists it's business as usual but manufacturers in the world's cutting and polishing capital fear banking restrictions will prevent them from buying supplies.
The European Union, the US and the UK haven't prohibited the purchase of diamonds from Russia, but have suspended many of its banks from SWIFT, effectively making payments impossible.
And the State Bank of India, the country's largest lender, is now boycotting Russian entities sanctioned by the West.
India's biggest export customer is the US, which could yet impose sanctions on diamonds sourced from Russia. That would be a huge blow for India.
Generic pic of diamond polishing, Surat