Burgundy Encouraged by Fancy Orange and Yellow Diamonds Found at Naujaat
April 28, 22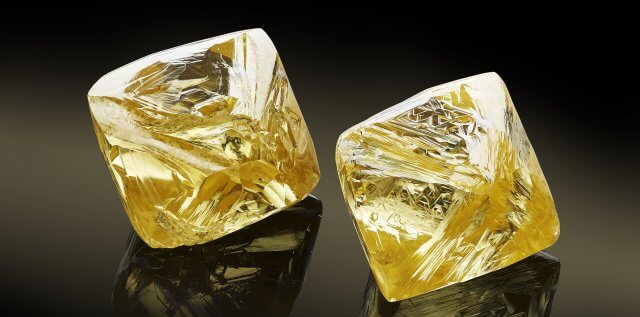 (IDEX Online) - Bulk sampling has confirmed a "significant population of fancy orange and yellow diamonds" at Canada's Naujaat mine.
Australian owners Burgundy say they are encouraged by results of the project, which is 70 per cent complete.
A total of 268 diamonds over 0.21 carats, weighing 117.98 carats
were recovered from 1,316 dry tonnes of kimberlite at the mine, in the remote, Arctic territory of Nunavut.
The three largest recovered diamonds are 3.31-cts, 3.07-cts and 2.76-cts.
Almost one in six - 48 of the 268 diamonds - were classified as fancy color (20.9% by carat weight) and 58 per cent of those were either fancy intense or fancy vivid - the two highest color saturation classes.
Burgundy will assume 40 per cent ownership of the Naujaat Project once the sampling is completed, under the terms of an earn-in option agreement with North Arrow Minerals announced in June 2020.
Peter Ravenscroft, managing director and CEO of Burgundy, said the results "add significant confidence to past results".
Pic shows generic yellow diamonds