Fancy Color Diamond Prices up 1.0% in Q1 2022
May 11, 22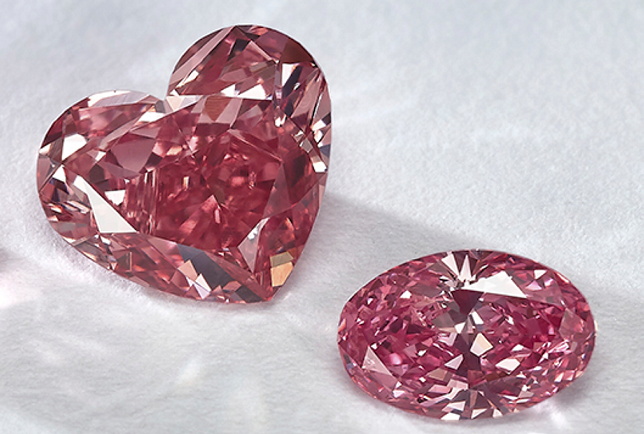 (IDEX Online) - Overall prices of fancy color diamonds rose by 1.0 per cent in the last three months, double the increase of the previous quarter.
Pinks led the price gains, up by 1.3 per cent, during Q1 2022, according to the Fancy Color Diamond Index (FCDI). Yellows were up 0.7 per cent and blues by 0.1 per cent.
The New York-based Fancy Color Research Foundation (FCRF) tracks pricing data for fancy color diamonds of all sizes and saturations in Hong Kong, New York, Geneva and Tel Aviv.
The headline rise for Pinks was mainly driven by the Fancy category, which increased by 1.7 per cent in the 1.0-ct and 2.0-ct weight categories. The only two pink categories whose prices decreased this quarter were the Fancy Vivid 3.0-ct and the Fancy 8.0-ct, each with a 0.3 per cent decrease.
Fancy Blues rose by 0.1 per cent in all weight categories and fancy intense diamonds rose 0.5 per cent, outperforming Fancy Vivid and Fancy grade saturations. Fancy intense 2.0-cts were up 1.3 per cent, and fancy 3.0-cts fell by 1.3 per cent.
Fancy intense Yellow diamonds rose by 1.1 per cent, driving the overall Yellow increase. Fancy Intense 8.0-cts stood out with an increase of 2.5 per cent. The weakest performance in Q1 was noted in fancy vivid 1.5-cts, down 0.5 per cent.
Last quarter, (Q4 2021) prices rose by 0.5 per cent. During the whole of 2021, the price of fancy color diamonds rose by an average of 1.7 per cent, reversing a drop during pandemic-hit 2020.
FCRF advisory board member Eden Rachminov said: "The results of the index reflect pre-boycott prices on Russian diamonds. Since this boycott, the supply of yellow diamonds has dropped dramatically.
"The price increases also took place while China has been under a harsh lockdown. Once their Covid policy will dissolve and Chinese diamond lovers will return to the market, we will witness a burst in demand for luxury goods and fancy color diamonds in particular, followed by an additional significant price increase."