Lucky Farmer Finds 11.88-ct Diamond
May 11, 22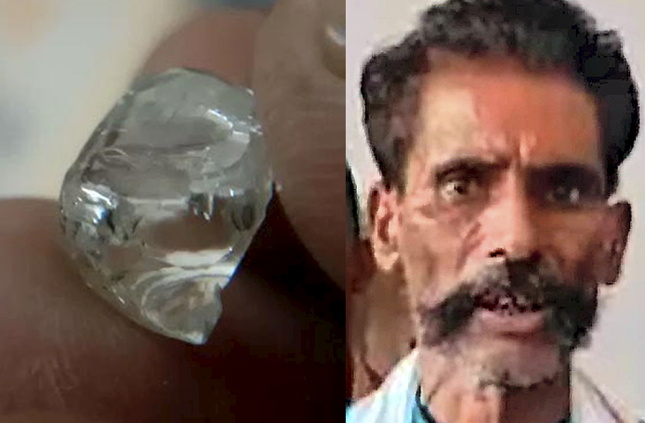 (IDEX Online) - A small-time farmer in the the central Indian state of Madhya Pradesh recovered an 11.88-carat diamond, which has been valued at $65,000.
Pratap Singh Yadav said he'd use proceeds from the sale of the stone to set up a business and pay for his children's education.
He struck lucky while digging a small patch of land leased from the authorities in the diamond-rich Panna district.
""I am a poor man with a small agricultural land. I also work as a laborer," he told reporters.
"I have been working hard in this mine for the past three months and got this diamond and deposited it to the Diamond Office."
Diamonds finds are not unusual in the region - said to be home to 1.2m carats - but stones of such a size and value are rare. Part-time miners pay $2.70 for the rights to dig a 25ft square patch there.
The newly-found diamond will be auctioned by the state government, which takes 11.5 per cent in royalty and taxes.
Pic shows Pratap Singh Yadav and the diamond he found.