Lucapa Recovers 204-ct Diamond at Mothae
May 18, 22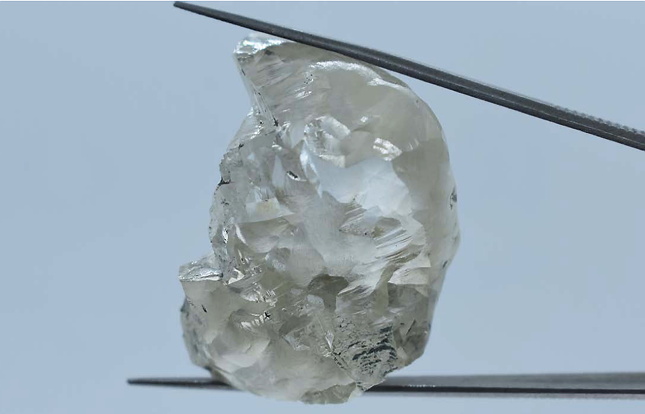 (IDEX Online) - Lucapa has announced the recovery of a 204-carat diamond at its Mothae mine, in Lesotho.
It's the eighth +100 carat diamond, and third +200 carat, to be recovered since commercial mining started there in January 2019.
The Australian miner owns 70 per cent of the kimberlite mine, the remainder belongs to the Government of the Kingdom of Lesotho.
Mothae is the world's highest US$ per carat kimberlite diamond mine. In January 2021 Lucapa achieved its highest ever average per-carat price from the mine - $1,198 - in a sale included that included a Type IIa 101-carat D-color diamond.
Pic shows the 204-ct diamond.