KP Blasted for Silence over Ukraine
June 21, 22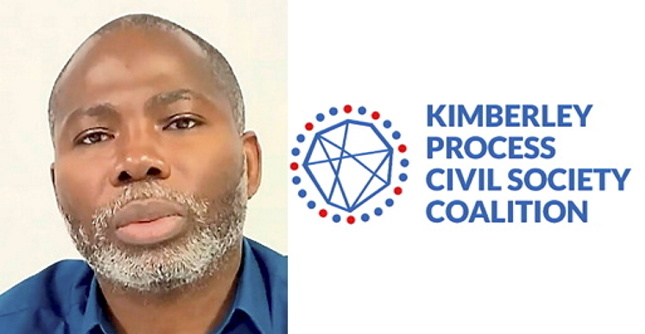 (IDEX Online) - The Kimberley Process (KP) is facing renewed pressure to consider whether it should still be certifying Russian diamonds.
The KP Civil Society Coalition (KPCSC), the umbrella organization that oversees KP activities, blasted the watchdog for its "silence" over the invasion of Ukraine.
"The fact that the KP is unable to even discuss whether it should continue certifying Russian diamonds as conflict-free, reaffirms what we have been denouncing for years: That the world's conflict diamond scheme is no longer fit for purpose," Michel Yoboue (pictured), KPCSC coordinator, told KP delegates at a meeting in Botswana yesterday.
"The silence of the KP over the Ukraine crisis confirms that we are right to challenge the claim that conflict diamonds represent less than one per cent of all diamonds in circulation," he said.
"For the past years, many of these meetings have taken place with limited public scrutiny. When this gathering repeatedly failed to reach consensus on much-needed reforms, this hardly ever reached mainstream media.
"But now, as the magnitude of the Russian diamond controversy is putting the spotlight on the KP's shortcomings, the world is watching and demanding answers . . . let me remind all of you that this Process was born in crisis. Let this crisis also be the moment to finally make it fit for purpose again."
An attempt by Western nations to broaden the KP definition of conflict diamonds, to include state actors, has reportedly been thwarted by Russia.
Ukraine, the EU, the US and other member countries drafted an agenda item to include state actors in KP's definition of conflict diamonds.
But Russia, Belarus, Central African Republic (CAR) and Kyrgyzstan thwarted the move, claiming it was a political move, and beyond the KP's remit.
The KP's current definition of conflict diamonds is "rough diamonds used by rebel movements or their allies to finance conflict aimed at undermining legitimate governments".