Brazen Sledgehammer Gang Steal Diamonds at Top Art Fair
July 03, 22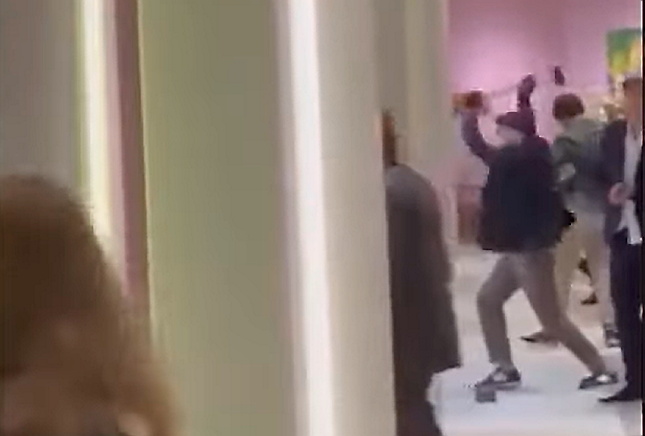 (IDEX Online) - This is the dramatic moment when raiders armed with a sledgehammer smashed display cases at an international art fair in the Netherlands and fled with diamond jewelry.
One shocked visitor at The European Fine Art Foundation (TEFAF) in Maastricht tried to grab a large vase of flowers to fend off the gang, but retreated when he was threatened with what appears to be a gun.
Four gang members, all wearing flat caps, glasses and jackets, were involved in the attack, which targeted diamond jewelry and other items reportedly belonging to London jeweler Symbolic and Chase. They struck in broad daylight, at 11.30am last Tuesday.
Police said afterwards that they'd arrested two suspects and were hunting two more.
TEFAF, established in 1988, is widely regarded as the world's preeminent organization for fine art, antiques, and design. It runs fairs annually in New York and Maastricht which attract tens of thousands of visitors.
Videograb shows an attacker smashing a display case with a sledgehammer.