Used Rolex and Patek Philippe Prices Slump
July 04, 22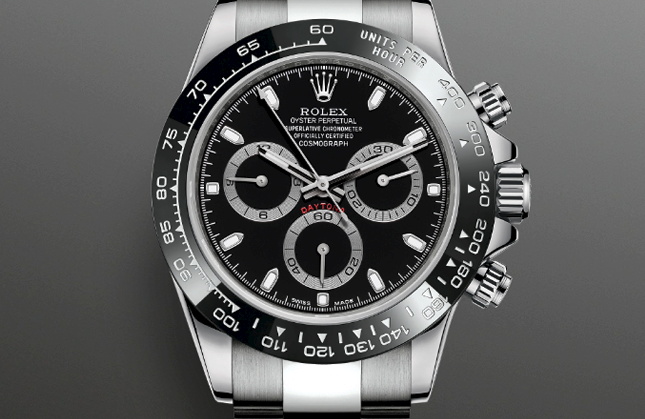 (IDEX Online) - The prices of used Rolex Daytona watches, and other super-desirable luxury timepieces are falling for the first time since 2019, as the stock market and cryptocurrencies hit hard times.
They're now changing hands on the secondary at well below their 2022 peak, although still for many times their original retail price.
The Daytona 116500LN Black Dial (pictured) was selling for $44,500 earlier this year, up from $25,000 in 209, according to Bloomberg. The original retail price was just $12,400.
Similarly the Patek Philippe Nautilus 5711A - in such short supply that there's a 10-year-waiting list - now sells second hand for $192,800. That's way above the retail price of $35,000, but down significantly on its $237,700 price tag from earlier this year.
Investors moved away from a volatile stock market earlier this year, seeing watches as safer haven, but they're now being deterred by higher interest rates and soaring inflation.