Elvis's 'Lost' Jewelry Gifts to be Sold
August 04, 22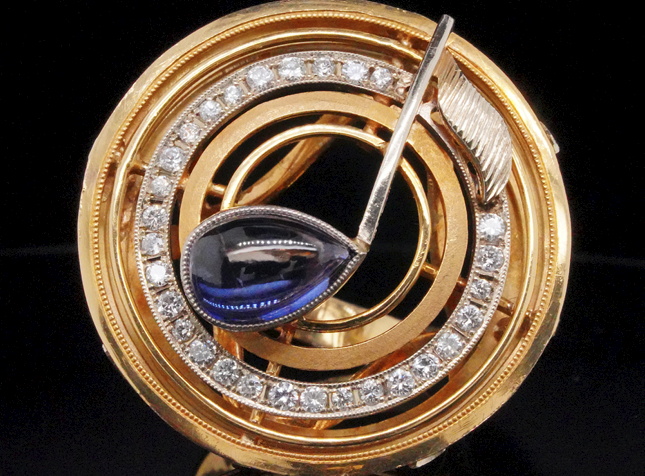 (IDEX Online) - Dozens of jewelry items and watches that Elvis Presley and other gave to his manager, Colonel Tom Parker, are being sold.
The online auction, by Kruse GWS Auctions, in Los Angeles, runs until 27 August.
Parker represented Elvis from 1956 until the singer's death in 1977 - and received more than half his income.
The collection was considered "lost" for decades, but was assembled for sale by Brigitte Kruse, founder of the auction house.
Among the highlights is a 14-karat yellow gold Vacheron Constantin watch given to Parker by Julian and Jean Aberbach, founders of the Hill and Range music publishing house.
A collection of more than 40 pieces represent "monumental moments" in Elvis's career, the auction house says.
The Lost Jewelry Collection of Elvis Presley and Colonel Tom Parker includes an additional 25 pieces that Elvis owned and/or gifted, plus 120 non-jewelry items that he once owned.
Pic shows an
18-karat gold and diamond musical note/record ring with a "blue stone". Minimum bid $15,000.