Diamond Commodity Startup Announces $30m Funding
September 15, 22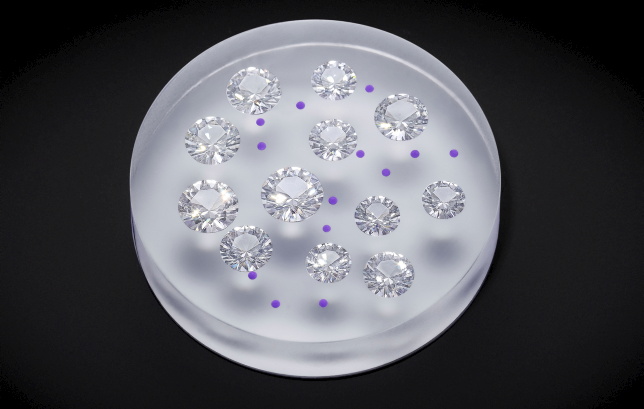 (IDEX Online) - Diamond Standard, the fintech startup that has turned diamonds into a market-traded commodity, has closed on a $30 million investment round.
The US-based company launched an IPO last February, offering the first 5,000 diamond standard coins (pictured), weighing 4.5 carats for $5,000 each.
It is standardizing diamond values with the coins - and now also with bars - which each contains certified natural gems of identical geological scarcity, backed by blockchain security.
"Following 20 per cent returns last year, the Diamond Standard Coin has continued to generate a positive return this year, while the S&P 500 is down 14% and bitcoin is down 50%," said Cormac Kinney, founder and CEO of Diamond Standard.
"Investors need a new uncorrelated asset class, and this capital will enable us to increase capacity and expand our offerings."
The funding round was co-led by Left Lane Capital and Horizon Kinetics, with participation from Gaingels and Republic.co.
"Diamonds have withstood the test of time, and thanks to Diamond Standard, investors finally have access to the asset class in a convenient, safe and trusted manner," said Jason Fiedler, managing partner of Left Lane Capital.