Smash and Grab Jewelry Raiders Flee Empty-Handed
September 22, 22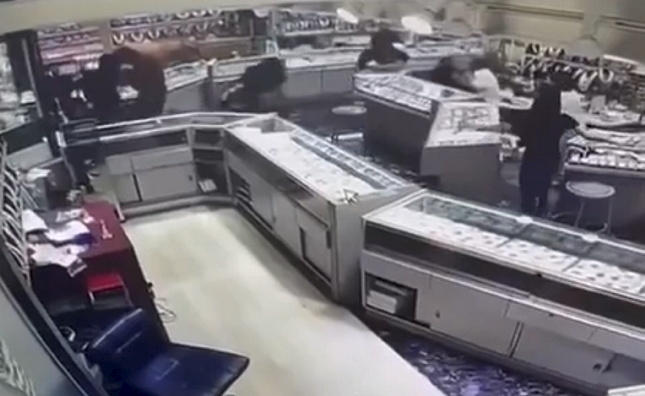 (IDEX Online) - Smash and grab aiders fled empty-handed after they were thwarted by thick laminated display cases.
A gang of six men tried to smash the cases at a store in the Jewelry District of downtown Los Angeles, California, USA.
Employees fought back, hurling items at the perpetrators and a security guard fired a non-lethal pepper ball.
The men, all were wearing black hoods, drove off in three cars after the failed raid, said police, who confirmed that no jewelry was stolen.
CCTV grab shows the raid.