Historic 170-carat Lulo Rose Sells for Undisclosed Price
November 16, 22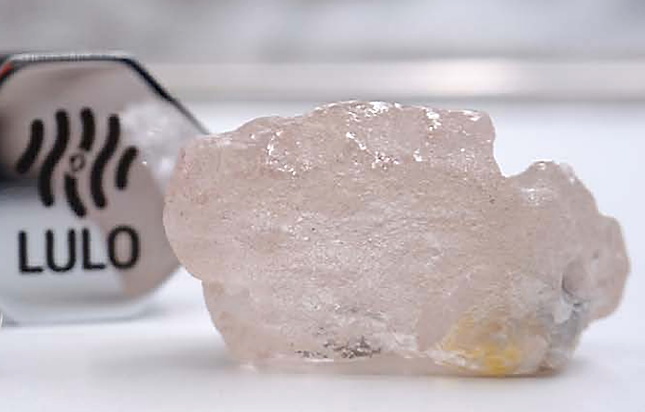 (IDEX Online) - The 170.2-carat Lulo Rose, believed to be the largest pink diamond found in the last 300 years, has been sold at tender.
The price paid for the stone, named after the alluvial mine in Angola where it was recovered, was not disclosed.
But it was among seven specials from the same mine that realized a total of $20.4m, according to Sodiam, Angola's national diamond trading company. The average price per carat was $26,536.
Australia-based miner Lucapa announced last month that it had recovered the Lulo Rose (pictured). In response to a request for the price paid, Lucapa said it didn't provide details for individual stones.
The online sale of 43 diamonds (1,819.79 carats) from Catoca and Luele as well the Lulo mine, closed yesterday and raised $28.7m altogether.