Amateur Unearths 3.29-carat Ugly Diamond
March 15, 23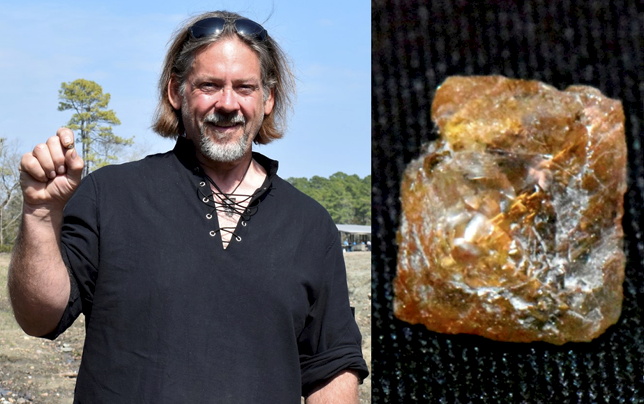 (IDEX Online) - A regular visitor to the "sift your own diamond" park in Arkansas, USA, unearthed a a 3.29-carat brown gem, the biggest find there in 18 months.
David Anderson is no stranger at the Crater of Diamonds State Park, near Murfreesboro, where day-trippers pay $10 to sift soil at the disused mine for gems, and get to keep whatever they find.
He says he's found more than 400 diamonds over the past 16 years, including 15 weighing over one carat.
Among his top finds are a 3.83-carat yellow diamond found in December 2011 and a 6.19-carat white gem discovered in April 2014.
Anderson named his diamond B.U.D. (Big Ugly Diamond), noting the diamond's pitted surface and mottled brown color. He sells most of the diamonds he finds locally.
Pics courtesy
Crater of Diamonds State Park