Bulgari Blue Diamond Could Sell For $25m
May 01, 23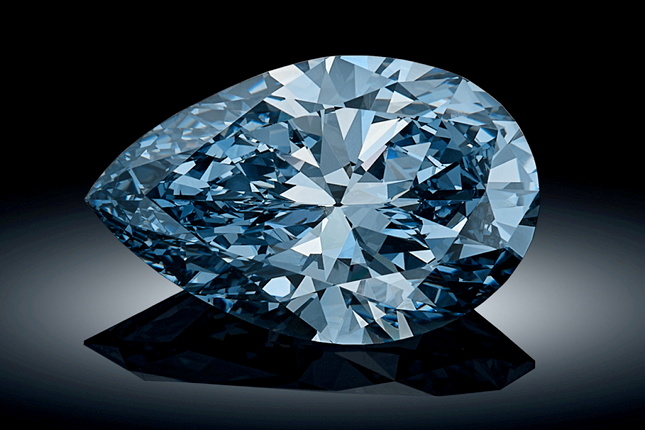 (IDEX Online) - The 11.16-carat pear-shaped Bulgari Laguna Blu - certified as the highest grade blue diamond ever by the GIA - could fetch $25m when it is auctioned at Sotheby's Geneva later this month.
It is destined to become the most valuable gem ever to be sold by Bulgari. A European collector bought it from Bulgari in the 1970s and had it set in a ring. It has remained in their collection ever since.
It is the third-largest pear-shaped fancy vivid blue diamond ever to come to auction and is "an extraordinary gem in every way", according to Olivier Wagner, head of jewelry at Sotheby's Geneva.
Last April, Sotheby's Hong Kong sold the fancy-vivid-blue 15.10-carat De Beers Blue for $57.5m, sharing a record with the 14.6-carat Oppenheimer Blue sold at Christie's Geneva.
The 12.03-carat Blue Moon of Josephine sold at a Sotheby's Geneva in November 2015 for $48.4m.
Pic courtesy Sotheby's