US Sanctions Gold and Diamond Companies Linked to Wagner Mercenaries
June 28, 23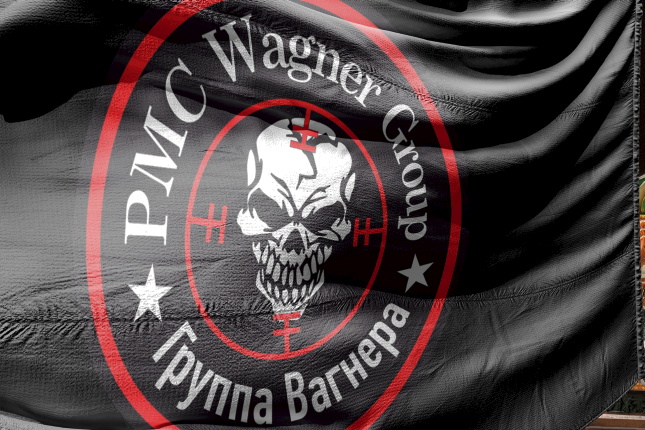 (IDEX Online) - The US yesterday (Tuesday 27 June) announced new sanctions on gold and diamond companies which, it says, fund Russia's Wagner Group of mercenaries.
The Wagner Group, which has been fighting alongside Russian troops in Ukraine, was behind the failed mutiny against President Vladimir Putin over the weekend.
The Department of the Treasury's Office of Foreign Assets Control (OFAC) sanctioned four companies connected to what it called "the violent Russian military group PMC Wagner (Wagner Group) and its founder and owner Yevgeniy Prigozhin".
Midas Ressources SARLU (Midas) a CAR (Central African Republic)-based mining company affiliated with Yevgeniy Prigozhin.
Diamville SAU (Diamville) a gold and diamond purchasing company based in the CAR and controlled by Prigozhin. Diamville shipped diamonds mined in the CAR to buyers in the UAE and in Europe.
Industrial Resources General Trading (Industrial Resources) a Dubai-based industrial goods distributor that has provided financial support to Prigozhin through its business dealings with Diamville. In early 2022, Industrial Resources was the recipient of diamonds mined in the CAR and sold by Diamville.
Limited Liability Company DM (OOO DM) a Russia-based firm that also participated in the aforementioned gold selling scheme.
The Wagner Group has been active in CAR, one of the world's poorest countries, where it now makes an estimated $500m a year from gold, diamonds and rare timbers.
Dozens of miners were reportedly killed last year by mercenaries working for Wagner.
CAR has been gripped by a bloody civil war since 2012 and has been mired by blood diamond allegations. It was suspended by the Kimberley Process (KP) in 2013 and partially reinstated two years later.
The country exported 50,443 carats, generating a revenue of $7,359,116 in 2020, according to the latest available figures from KP.
The US Treasury said: "The Wagner Group has committed widespread human rights abuses and has appropriated natural resources across multiple countries in Africa.
"A proxy military force of the Kremlin, the Wagner Group has carried out combat operations around the world, including Russia's brutal war in Ukraine."