Huge Solar Farm to Power Diavik Mine
August 13, 23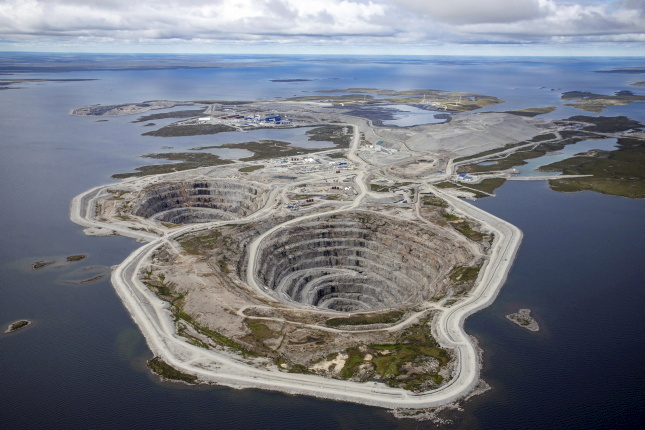 (IDEX Online) - Rio Tinto is to start work in the coming weeks on a huge solar farm that will provide up to a quarter of the power needed during the three-year closure works at its Diavik mine, in Canada.
It will install 6,600 two-sided panels at the deposit on the edge of Arctic Circle - to capture direct sunlight and reflections from the snow.
The solar farm will be the biggest in Canada, and will generate approximately 4,200 megawatt hours of carbon-free electricity a year.
Rio Tinto says it will save 1m liters of diesel a year and cut emissions by the equivalent of 630 cars.
Operations at Diavik are expected to end in early 2026. The solar farm will provide power for the closure work, which will run until 2029.
Angela Bigg, president and CEO at Diavik, said: "Through its wind-diesel hybrid power facility, Diavik is already a leader in cold climate renewable technology and this important project reinforces our dedication to reducing our carbon footprint."
Diavik produces 3.5m to 4.5m million carats of rough diamonds a year and is one of the largest employers in Northwestern Territories, providing 1,100 jobs, and contributing almost 10 per cent of its GDP.