The Diamond-Studded Credit Card
September 27, 23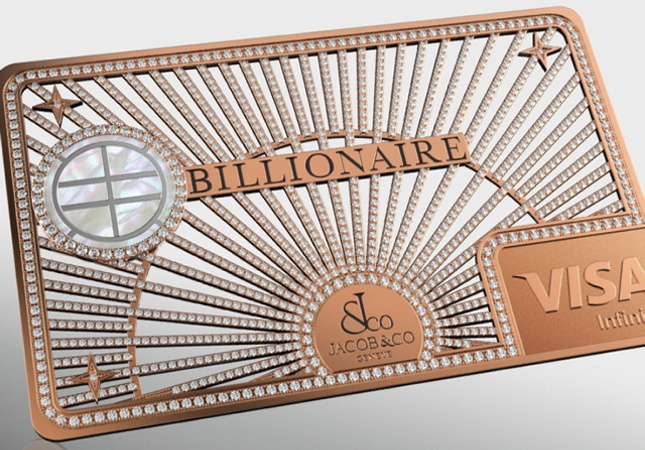 (IDEX Online) - The billionaire who has everything can now splash out on the latest luxury excess - a diamond-studded credit card.
The gold-plated version of the Visa Infinite, known as the Billionaire Card has been created in a collaboration with top-flight jeweler and watchmaker Jacob & Co. and the luxury group Majestas, Primavera Investments.
It will be launched in Dubai in November as a limited edition for 150 of the world's wealthiest individuals.
Benefits include VIP entry to concerts, fashion shows and international sports events, as well as access to luxury jets and hotels.
The Billionaire Cars is "not just a card, but a statement," says Jacob & Co in an Instagram post.
"Every inch is a testament to luxury, featuring premium metal, rich gold-plating, and, in true Jacob & Co. fashion, adorned with an array of sparkling diamonds."
The company has yet to disclose details of the diamonds used to produce the cards, or the cost.
Pic courtesy Billionaire Card