De Beers and Botswana Sign Preliminary Agreements
October 01, 23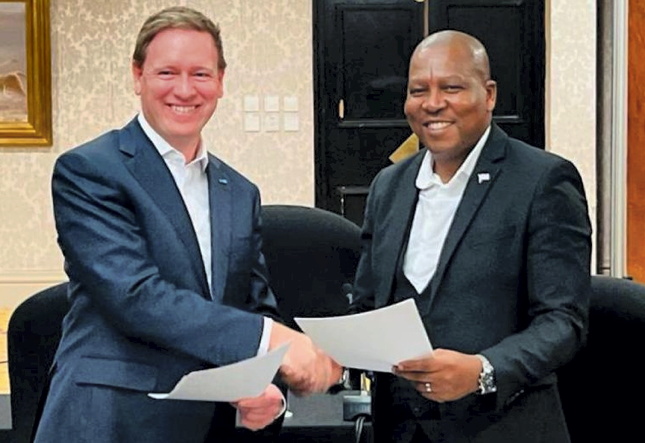 (IDEX Online) - De Beers and the Botswana government today (1 October) said they had taken a significant step towards finalizing their new sales and mining deals, with the signing of Heads of Terms.
The document provides further detail and clarity on the commercial and operational aspects of the outline agreement, De Beers said in a statement.
The current agreement, under which Botswana receives 25 per cent of the diamonds, will remain in place until the new agreements are implemented.
Both sides reached a last-minute deal in June, in what De Beers described as a "transformational new agreement".
Botswana's share of the rough diamonds will double to 50 per cent over the next decade, and licenses for the joint venture miner Debswana will be extended for a further 25 years.
The Heads of Terms cover details of the Diamonds for Development Fund which will support the country's emerging knowledge-based economy, the apportionment of Debswana supply, economic arrangements, talent development, beneficiation supply and value chain development among others.
Lefoko Moagi, Botswana's Minister of Minerals and Energy, said: "The new chapter we are embarking on will see more skills development and job creation for Batswana, and more diamond beneficiation locally.
"As we celebrate our nation's journey on this 57th Independence Day, this important milestone heralds an exciting new era in Botswana's development."
Al Cook, CEO, De Beers Group, said: "We in De Beers are proud of our long partnership in Botswana. The agreement also underpins De Beers' long-term leadership in the diamond industry, securing our equal share in the world's greatest diamond resources for decades to come."
File pic shows Al Cook, CEO De Beers Group and Lefoko Moagi, Botswana government's minerals and energy minister.