De Beers Forecast Unchanged Despite Lower Q3 Production
October 29, 23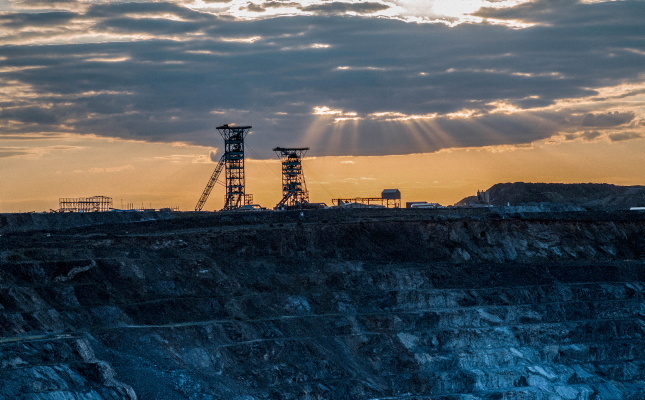 (IDEX Online) - De Beers says its full-year production forecast for 2023 remains unchanged - at 30m to 33m carats - despite a 23 per cent drop in Q3 output.
Most of that was because of its Venetia mine, in South Africa, switching from open-pit to underground production. Output there fell 78 per cent, from 1.65m carats in Q3 2022 to 365,000 carats.
Overall De Beers' production fell from 9.1m carats in Q3 2022 to 7.4m carats in Q3 2023.
Production in Botswana fell 12 per cent, partly due to planned maintenance at the Orapa mine.
In Canada it was down 9 per cent, and it remained unchanged in Namibia.
Venetia has now resumed production after a $2bn excavation. Output will remain at lower levels than usual as it continues to process lower-grade surface stockpiles.
De Beers' sightholders remain cautious, with sales of just $200m earlier this month.
"As a result of the uncertain macro-economic environment and high levels of diamond inventory in the midstream, Sightholders took a cautious approach to their purchasing during the quarter," De Beers said in its production update.
Rough diamond sales totaled 7.4 million carats from three Sights, compared with 9.1 million carats (8.5 million carats on a consolidated basis)(2) from three Sights in Q3 2022, and 7.6 million carats from two Sights in Q2 2023.
"Going forward, De Beers will continue to support its Sightholders to help re-establish equilibrium between wholesale supply and demand by providing full flexibility for rough diamond allocations in Sights 9 and 10 of 2023."
Pic shows Venetia mine, courtesy De Beers