Surge in Out-of-Store Attacks on Jewelers
November 19, 23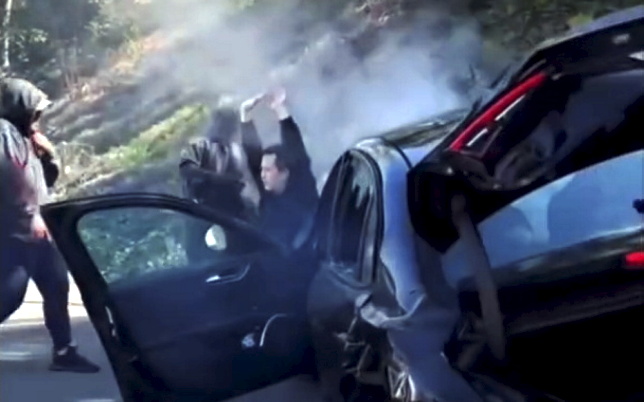 (IDEX Online) - Jewelry salespeople in the US are being warned of a surge in out-of-store attacks, on the road, at gas stations and in parking lots.
Four gang members armed with a crowbar and a hammer, deliberately crashed into a car on the I 10 freeway in Los Angeles and stole merchandise while the victim, a dealer from Hong Kong, kneeled with his hands in the air.
The Jewelers' Security Alliance (JSA) says the incident, on 24 October, is one of eight in the last month in which salespeople have been targeted while traveling. It provided details of these attacks:
Huntington Beach, CA; November 16, 2023. Suspects crashed into two cars on the I 405 Freeway and robbed a jewelry store employee. They took off in a different getaway vehicle, a white Ford Explorer.
Miami, FL; October 17, 2023. A jeweler was filling up at a gas station, and a female distracted him to assist her pumping gas. Suspects came up behind, opened the trunk and stole merchandise from the trunk.
Providence, RI area; November 1, 2023. A traveling salesperson parked outside a retail store and went in. Suspects pulled up a car, cut the trunk lock of the salesperson and stole a large quantity of merchandise.
Rutherford, NJ; October 29, 2023. An exhibitor who left a trade show was robbed outside the hotel in the Meadowlands. Four suspects took his merchandise as he was loading his car.
Philadelphia, PA; November 14, 2023. A salesperson from New York got a flat tire and was calling AAA when suspects opened the passenger door and took a bag containing merchandise.
Los Angeles, CA; November 14, 2023. A diamond dealer was robbed in a parking lot.
Queens, NY; October 16, 2023. A suspect on a scooter followed a jeweler and stole a bag.
JSA is urging jewelers to be extremely vigilant as a result. "Whether the jeweler is in a car or on foot, it is wise to take evasive action, driving or walking in opposite directions, making U-turns and making abrupt changes in direction and movements to see if you are being followed," it said.
It also says they should be wary of strangers engaging them in conversation, ship merchandise from trade shows if possible and to consider themselves a crime target if they had a flat tire or overheated car.
Video grab shows victim of the attack in LA.