Are Female UHNWIs Changing the Face of Luxury Retail?
March 24, 16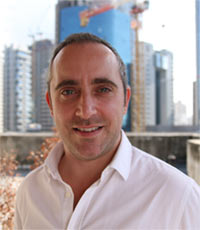 Most of us have no concept what it would be like to be an Ultra High Net Worth Individual (UHNWI), but they are a critical segment of the luxury retail industry and women are beginning to flex their financial muscles.
A recent Wealth Insight report has a number of working definitions of what constitutes a UHNWI, which includes those individuals with a wealth of $30 million or more, including equities, bonds, cash and deposits and real estate (excluding the primary residence. As a point of reference, the same criteria apply to a High Net Worth Individual (HNWI), except that the lower level of their personal wealth is defined as "only" $1 million.
The report focuses on luxury tourism, identifying three specific components, accommodation, transport, activities or experiences. It sets out how hotels, concierge services and tour operators have to customize their services based on UNHWIs preferences, interests and demographics. The report also stresses that those variables alter from person to person, as well as region to region, cultural backgrounds and interests.
The highest growth of female UHNWIs was in the Asia-Pacific region, and despite the recent economic downturn in China and India for example, it is not too difficult to understand that this might be the case. The compound annual growth rate (CAGR) was 9.1 percent for the Asia-Pacific region.
Within family businesses and the more nuclear family unit, female UHNWIs are taking increasing control of decision-making and financial decisions. What is also enlightening about the Asia-Pacific region is that more than 50 percent of female billionaires in that region are first-generation entrepreneurs compared to less than 25 percent in the US and Europe.
It seems trite to point out how much of an opportunity there is here also, for jewelry retailers – and to be fair to them, many have understood that women have been enjoying increasing spending power for some time. That's an important point, because in many Asia-Pacific cultures, traditional societies place the role of women as subservient to men, especially when it comes to significant purchases.
The women who fall into the UHNWI category often seek to combine business and pleasure, a stay at a hotel could be complimented with spas, yoga and meditation. Why couldn't jewelry and diamond retailers dovetail with these activities, which disproportionately attract women?
It would also make sense from a brand perspective to develop customer loyalty with these female UHNWIs. Research shows that in the US for example, 90 percent of women who fall into this category are married, with between one and four children, and the proportion is higher in Europe and Asia-Pacific. So, there is clearly an opportunity to develop a retail relationship with a wife and mother – and also a woman with a large amount of disposable income. If a company is able to provide a family-friendly experience, it seems likely that those brands that can raise their game will be most likely to catch the eye.