Fall into Spending
October 03, 19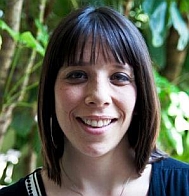 Fall is here, and with it my favorite time of year… holiday sales prediction time.
Because I'm British and the world is scheduled to end on October 31, I'm not feeling too positive about this year... Fortunately, the outlook for other parts of the world isn't quite so gloomy. And, while it's too early to say this will be a good retail year, it could be a not so bad one.
That's the conclusion according to the results of an OpenX/Harris Pool report, which says the holiday shopping season will be "complex, yet optimistic" with consumers reporting a "healthy appetite" to shop.
Breaking that down, it turns out the shoppers surveyed are stradling the glass half empty/glass half full divide. Just under 50 percent said they felt the economy is doing better than it was a year ago. However, even the doom mongers are optimistic about the coming year with 70 percent confident the economy will improve in 2020.
Since people believe things are bound to get better, they're feeling freer to spend - leading to a prediction that holiday spending will be up 5 percent over 2018. And, almost a third of shoppers plan to spend more than last year (50 percent for millennials) with the average spend rising to $862 (2018: $819).
According to the pool, shoppers plan to spend more on digital channels than they do in store. Mobile shopping is especially important with shoppers planning to spend one in five dollars on their mobile device.
And, since we just can't stop talking about them, Millennials are playing their part in the holiday cheer with this demographic saying they plan to spend 15 percent more than the "average" consumer and 25 percent more than baby boomers with planned spending to reach $990. In addition, Millennials are 40 percent more likely to buy a big-ticket item ($500+) and also 50 percent more likely to purchase a subscription service as a gift.
The other news is shoppers are not waiting around. Fifty percent of shoppers started planning their holiday gifts before September and 37 percent have already started making purchases. In fact, only 13 percent say they plan to wait until after Black Friday/Cyber Monday to get started.
Lest you think you no longer need to reach out to today's shoppers, think again. Adverts are still important. The poll reveals that 68 percent of people have gotten a gift idea from an ad and 43 percent have made a purchase after seeing an ad. Additionally, almost a quarter of all people and 30 percent of millennials say that ads are the reason they make impulse buys, a higher percentage than word-of-mouth.
Retailers, though, have to do their part in making their goods accessible and easy to purchase - especially if they want to capture the all-important "M" generation. Millennials, for example, will shop more on mobile than a desktop/laptop, and expect 4 percent of their shopping to happen on a smart speaker like Google Home or Amazon Echo.
Take note. High income consumers - those with an income of $100k or above - are the least likely to shop in store across all demographics though boomers plan to split their shopping between inline and in-store.
The conclusion, as in previous years, is that if retailers and brands go where their shoppers are, it could be a holiday season worth talking about. With the holidays accounting for up to 30 percent of sales for some retailers, making it as easy as possible for consumers to spend is a strategy worth pursuing.
"All indications are that the holiday season will be a healthy one for those retailers willing to embrace the important shifts we are seeing in when, where and how consumers are shopping," says Dallas Lawrence, chief brand officer at OpenX. Let's hope he's right.
Have a fabulous weekend.