What Next for Lab-Growns?
June 25, 20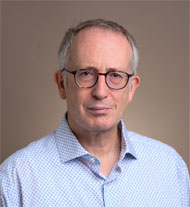 We've not heard too much about lab-grown diamonds of late.
The industry's news agenda has been dominated by a global pandemic that has turned everyone's world upside down.
And few have had the time to look beyond the immediate need to survive.
But what are we to make of a low-key announcement that the biggest player in the market is upping the ante?
De Beers has revealed as its latest offering as a pair of stud earrings, each with a one-carat solitaire lab-grown diamond for the total price, including setting. of $1,800.
Until now its Lightbox e-commerce brand has sold nothing more expensive that its $900 one-carat pendant. Now it's crashed through its own glass ceiling with a piece that's twice the price.
Which begs the inevitable question: "What next?" Will there come a day a day when Lightbox offers brides-to-be a selection of lab-grown engagement rings?
Is the lab-grown market about to come of age, and will consumers start to think seriously about buying non-mined diamonds, even for serious occasions?
The industry was shocked a mere two years ago when De Beers announced that it would start manufacturing and selling lab-grown diamonds for the fashion end of the market, and priding itself on the simplicity of its pricing structure. It charges a fixed $800 per carat, for any diamond, any size, any cut.
Something similar happened in the photography world when Canon and Nikon first launched pocket cameras for amateurs, after decades as the go-to brand for professionals.
But that red line has been crossed and last October Lightbox went a step further and revealed it would start selling through bricks and mortar outlets - branches of Bloomingdale's and 30 stores operated by Reeds Jewelers.
Earlier this year it introduced limited grading reports for its lab-grown stones. It rejected the idea at first, but now specifies minimum qualities - colour between G and J; clarity VS or better; cut Very Good - bringing them more closely in line with mined diamonds, while maintaining a distinction.
Very soon it'll ramp up production to 200,000 carats a year of polished diamonds when its new $94m factory in Portland, Oregon, USA, opens, eclipsing the current output at its Element Six labs in London.
Making diamonds by chemical vapor deposition is a disruptive technology, much like electric cars. Engagement rings and motor cars have been rooted for a long time in stuff we dig out of the ground.
But dwindling supplies of both crude oil and rough diamonds are precipitating change. In the jewelry world lab-growns represent, at most, a three per cent slice of the rough market, worth a maximum of $420m for 2019.
But they're getting cheaper all the time, to produce and to sell, and consequently they're becoming more attractive to buyers, especially those with ethical and environmental concerns.
And their market share is increasing by as much as 20 per cent a year, according to research for the Antwerp World Diamond Centre.
The lab-grown diamond is a genie that won't go back in its bottle. It's real, it's out there and it's in demand.
You can't blame De Beers for pushing the boundaries, for creating more expensive pieces, for blurring the boundaries a little more between an old market they once dominated and an emerging one they hope to pioneer.
They can clearly see which side they want to have their bread buttered. Both.