A Marriage Made in Heaven (Not)
September 10, 20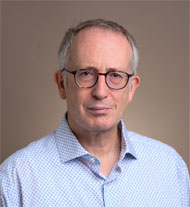 Hell hath no fury like a jeweler spurned. Tiffany & Co were unceremoniously ditched at the altar. And they're not going to let LVMH walk away quietly.
It was billed as the biggest deal in the history of luxury goods.
Bernard Arnault, the French billionaire whose empire includes Louis Vuitton, Dior, Moet & Chandon, Bulgari, Tag Heuer, Fendi, Givenchy and Hublot, pledged to buy the iconic New York jeweler with 300 stores worldwide.
The agreed price tag was $16.2bn, a substantial sum, even for a chairman and chief executive whose net worth is reckoned to be $80bn, and who briefly eclipsed Amazon boss Jeff Bezos as the richest person in the world.
M Arnault spoke enthusiastically last November about how LVMH would develop Tiffany with the same dedication and commitment it has applied to each of its houses.
And so, the engagement was announced. It was agreed by shareholders this February, and the date was set for August, leaving plenty of time to get approval from competition authorities around the world.
Then coronavirus turned the world upside-down. Luxury spending dried up overnight and LVMH's first-half operating profits slumped 68 per cent to $1.96bn.
Its chief financial officer Jean-Jacques Guiony told the French newspaper Le Figaro: "We have signed a contract and we will respect it."
But weeks later what had been touted as the "friendly takeover" threatened to turn nasty. There was fevered speculation that the deal was about to collapse, unless Tiffany agreed to lower the price.
Things went quiet, until this Wednesday, when LVMH issued a stark three-paragraph press release announcing that "after a succession of events which undermine the acquisition of Tiffany & Co" it would "not be able to complete the acquisition".
Tiffany had been dumped. It hit back on the media front with a 1,200-word press release, and on the legal front with a lawsuit requiring LVMH to proceed with the coupling, like it or not.
So what's the tiff with Tiffany all about? LVMH cites the tit-for-tat trade war over tariffs as the reason for breaking it off.
Macron's government agreed last July on tax that would force Google, Apple, Facebook, Amazon and other US tech giants to hand over three per cent of all revenues earned in France.
That didn't go down well in the USA, where the Trump administration responded with a 25 per cent tax on champagne, cheese, cosmetics, handbags and other luxury goods imported from France and with $1.3bn a year.
Neither the French nor the US tariffs have yet been implemented, pending ongoing discussions, but it's against this background that M Arnault finds himself trying to maintain good relations in Washington as well as Paris.
The LVMH indicates intervention by the French government. Its press release says: "The Board learned of a letter from the French European and Foreign Affairs Minister which, in reaction to the threat of taxes on French products by the US, directed the Group to differ (sic) the acquisition of Tiffany until after January 6th, 2021."
Tiffany questions the existence of such a letter and says it knows of no other French company involved in such retaliations against the USA.
"We believe that LVMH will seek to use any available means in an attempt to avoid closing the transaction on the agreed terms," said Roger Farah, chairman of the Tiffany board.
"But the simple facts are that there is no basis under French law for the Foreign Affairs Minister to order a company to breach a valid and binding agreement.
"As we are not aware of any other French company receiving such a request, it is all the more clear that LVMH has unclean hands."
It could have been a marriage made in heaven, but it's now heading for the courts, with Tiffany pushing for the Court of Chancery of the State of Delaware to resolve matters by 24 November.

Have a fabulous weekend.