Jewelers Battle it out on Reality TV
April 15, 21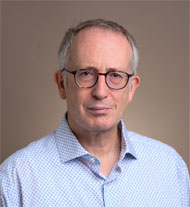 The Great British Bake Off has been a TV triumph for over a decade.
Amateur bakers compete to impress the judges with their baking skills, and avoid elimination to reach the final.
The program grips a nation and can propel winners to unthinkable fame and fortune.
Its winning format has been replicated on The Great British Sewing Bee, The Great Pottery Throwdown and, as of this week, All That Glitters: Britain's Next Jewellery Star.
But is there enough intrigue and drama in a reality show about jewelry designers to win the ratings war? I sat down for an hour to find out.
Eight working jewelers are given two tasks, against the clock, to impress acclaimed British designers Shaun Leane and Solange Azagury-Partridge.
The Bestseller challenge is to create three complementary silver bangles with mass appeal in three hours. The Bespoke challenge is to fashion a one-off silver pendant for a woman to wear when she receives a medal from the Queen in recognition of a lifetime spent fostering children. Time limit: Four hours.
There's a lot of sawing through 1.2mm silver sheets, a lot of soldering and a lot of huffing and puffing as blades snap and joins fail. They need to meet the spec. Their bangles need to measure exactly eight inches on the mandrel, and they need to be there dead on time.
Is it compelling TV? Frankly, no. Baking has a universal appeal because everyone likes a nice slice of cake. We can watch the show, learn the lessons and use them at home if we're that way inclined. Or we can just dream about tucking in. There's also a sense of suspense - a chocolate and raspberry tart may look magnificent - but taste terrible. And another critical factor is that contestants are people like us. Amateurs.
None of the above apply to making jewelry. Many of us may buy or wear it, but few of us make our own. So we don't really engage with unfamiliar tools and processes. We can like or loathe the contestants' end results, but even then it's very much what you see is what you get. We're not waiting for the judges to bite in and give their verdict.
So it's held back by a number of disadvantages before it even starts. And the show itself has flaws. It's hosted, somewhat awkwardly, by the Canadian-Irish comedian and actress Katherine Ryan, who keeps time - "Jewelers, you have 30 minutes remaining" - and tries to befriend/disturb them as deadline looms.
When it all goes wrong for a female contestant, her guidance is, bizarrely, to "think how a straight, white man would behave. Think of Boris Johnson. Think like a white man." When it all goes right for a male contestant, she quips that she'd just seen the results of a paternity test and he was the father of her child. The judges seem ill at ease as they struggle to achieve a comfortable mix of authority and warmth in their dealings with the jewelers.
All in all, watching jewelers at work just isn't that interesting. A format that works well with amateur bakers doesn't readily copy-and-paste to professional jewelers. Back to the drawing board, I think.