The Quest for Added Value
October 28, 21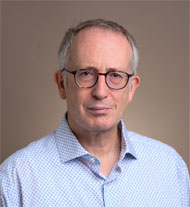 I've been doing some hard thinking this week about how we add value. Every business on the planet does it. They turn raw materials into finished goods, fix broken cars or polish rough diamonds. It's easy to see the added value there because it's tangible. But there are times when the added value is hard - or even impossible - to understand.
Here's an example close to (my former) home. The added value is there, but more in the eye of the seller than the buyer. Shoppers in a British town have taken to the streets to protest about prices at their local Tesco supermarket. A basket of basics - bread, milk, fruit, veg and the like - costs 23 per cent more there than it does at a bigger, out-of-town Tesco. Same retailer, same goods, no discernible difference. But the people of Leamington Spa are paying over the odds for the privilege - or added value - of having a store on their doorstep.
Now for a couple of examples of "added value" from our own industry. The first is, literally, out of this world. For a hefty premium you can, as of this week, arrange to buy a diamond that's been in space. NASA will launch a parcel of gems into orbit early next summer, to rendezvous with the International Space Station. The stones will then come back to earth, where they'll be numbered, laser-engraved and documented by the American Gem Society Laboratory. Dianna Rae Jewelry, based in Lafayette, Louisiana, USA, aims to attract "technically-minded people who are fascinated with owning a piece of history with an incredible space odyssey provenance".
The bread and milk above have value added by virtue of their convenience. The extra-terrestrial diamond has value added by virtue of having traveled 10 million miles through space. To the naked eye, and to the loupe, it is the same diamond. But it now has a story, and that story is its added value.
The second example is more down-to-earth in one respect - it's happening on our planet. But it's more extreme in another - it's outrageously expensive. A British jeweler is offering to sell a plain sterling silver ring, with a price tag of £1bn ($1.38bn). You'll be pleased to hear that it includes a box and hallmark. I can't say whether or not it's a stunt, but Professional Jeweller magazine was sufficiently interested to interview the mystery man behind it - identified as an Alfie Caffrey - and ask if he really believed someone would pay the asking price. "Quite simply, yes," he replied. "Because although on the surface it may just seem like a silver ring, it is much more than that. I believe this is only something that can be done once as no one wants the second billion pound ring". Mr Caffrey has seven followers on his Instagram account.
The point is not really whether or not he makes the sale. It's the fact that he's attempting to create a story to add value. If diamonds in space and a billion-pound ring sound at all far-fetched, let me bring you down to earth with a final example from the world beyond diamonds - NFTs or Non-Fungible Tokens. They're digital artworks that anyone can see online and freely download. But only the person who buys it can claim the added value of actually owning it. The current record, set at Christie's in March is for a collage of images called Everydays: The First 5,000 Days, by the artist known as Beeple. It sold for $69.3m.
Have a fabulous weekend