The Deep, Dark Life of Diamonds
November 18, 21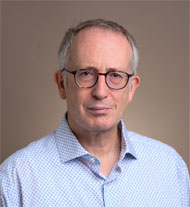 There are diamonds, and there are super-deep diamonds. Regular diamonds were formed 100 miles underground. They then found their way close enough to the surface, and in big enough quantities, for us to mine and trade them. Super-deep diamonds are, by comparison, exceptionally rare. They made headlines this week when scientists provided proof positive of their provenance. An otherwise unattractive, green-tinted stone from Botswana was, it turned out, a super-deep diamond. Tiny black specks trapped inside the gem were of a newly-identified mineral that only occurs 400 miles below the Earth's surface.

Also in the news this week was a story about Britain's highest-value house burglary. There are heists, and there are super-heists. In this case, raiders fled with $34m of diamonds, jewelry items, watches and other valuables from the luxury London home of Formula One heiress Tamara Ecclestone. Three gang members were jailed on Monday after a court heard how they managed to overcome 24-hour security patrols and extensive surveillance measures.

There is a connection between the two - super-deep diamonds and the celebrity gem raid. Not an obvious one, I admit, but one that hit me in a daydream moment and that has been growing on me ever since. Diamonds start life in a deep, dark and inaccessible place. And once they've been recovered and are above ground, they are mostly kept in a deep, dark and inaccessible place.

The science world is in a bit of a froth about the super-deep diamond because it offered a rare glimpse of a mineral - newly-named davemaoite - that can't survive on the Earth's surface under normal circumstances. In this case, minute crystals were protected inside a shell of the world's hardest substance. I'm more excited because it supports my "deep, dark and inaccessible" idea. Diamonds, at least a small minority of them, don't just come from quite a deep place, they come from a very, very deep place indeed.


Once they've been mined and polished, bought and sold, they're returned to deep, dark and inaccessible places, albeit above underground, to keep them safe. Or relatively safe. The raid on Tamara Ecclestone's home underlines the fact that even the super-wealthy, with their super-security, are vulnerable to attack.
That aside, we've always been fascinated by diamonds because of their beauty. But many of the most beautiful are rarely glimpsed. After billions of years underground they work their way through the pipeline to the consumer, who will stash them away in a (dark and inaccessible) safe. Looked at in the whole arc of history they're virtually invisible.
Have a fabulous weekend.