A New Pink Record?
August 04, 22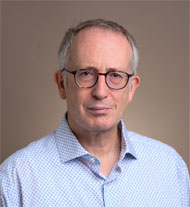 Few people get to lay eyes on the world's largest pink diamond. The Daria-e Noor, part of the Iranian crown jewels, sits in a dimly-lit and heavily-fortified basement in the country's central bank in Tehran. Visitors are allowed in, for eight hours a week, but they are frisked to make sure they aren't carrying a camera or mobile phone. So images of the diamond are extremely rare.
By contrast almost everyone, especially those in the diamond world, will have seen photos in recent days of the world's second biggest pink diamond.
The 170-carat Lulo Rose, named after the Angolan mine where it was found, achieved immediate celebrity status, with appearances in virtually every news website and publication.
Reports vary on the exact size of the Daria-e Noor. It's said to weigh somewhere between 182 carats and 186 carats. It's also unclear quite how old it is. Reports based on a news release from Lucapa, the miner that recovered stone, suggest it's 300 years old. But it could be older. According to The French traveler and jeweler Jean Baptiste Tavernier, as cited in Encyclopædia Britannica, it dates back to 1642, and was actually part of a larger stone, the Great Table diamond, which started life as a 242-carat rough gem and was later cut in two. There is, however, general agreement that the pale pink stone comes from India's famed Golconda mine, where the Koh-i-Noor was also recovered.
The Daria-e Noor - also spelled Darya-e NÅ«r, Darya-i-noor - may be the benchmark for pink diamonds in terms of size, but we can only guess at its value. It was originally owned by the Kakatiya dynasty in India. Nader Shah Afshar, one of Iran's most powerful leaders, took the gem when he invaded northern India in 1739. It has changed hands many times since, but has never been near an auction house.
Pic courtesy Lucapa, shows the Lulo Rose

The inevitable question being asked about the Lulo Rose is how much it will sell for when it goes to tender, at a date yet to be fixed, by Sodiam E.P, the Angolan State Diamond Marketing Company.
The best guide is the fancy vivid Pink Star diamond, aka Pink Love, aka Steinmetz Pink, aka Pink Dream. The 132.5-carat rough gem, recovered by De Beers in South Africa, in 1999, was crafted into a mixed oval brilliant (step cut crown, brilliant cut pavilion) stone weighing 59.60-carats by Steinmetz Diamonds.
Sotheby's Geneva sold it for $83.2m in November 2013, snatching the world record for any gemstone from the 24.78-carat Graff Pink, which fetched $46m in November 2010.
But diamond cutter Isaac Wolf, who was bidding on behalf of an investment consortium, did not come through with the payment, and Sotheby's ended up selling it a second time, this time in Hong Kong, in April 2017. It sold to China's biggest jeweler, Chow Tai Fook, for $71.2m, which remains the highest price paid for a pink diamond.
It works out at just under $1.2m per carat. If the size ratio of rough to polished were to be the same for both the Pink Star and the Lulo Rose - and nobody says it will - then it would yield a 76.5-carat gem. And if it were to sell for $1.2m per carat - and nobody says it will - that would be just under $92m. Factor in five years of inflation you're nudging $100m. Factor in the real world and you can multiply or divide that figure by whatever number you first thought of. Nobody knows what it's worth. And few people are making predictions. Except for Tobias Kormind, managing director of online jeweler 77 Diamonds, who says it "holds the potential to fetch a record-busting $100m and attract a glamorous partnership deal hatched discreetly behind closed doors". Watch this space.
Have a fabulous weekend.