Still No Sign of G7 Diamond Sanctions
May 24, 23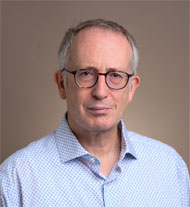 It's now 15 months since Russia invaded Ukraine. The US leapt in with immediate sanctions on its diamonds, but with a loophole so big you could drive a bus through it. China has strengthened its ties with Russia, the UAE has remained decidedly neutral, as has India, which is warning that sanctions would threaten hundreds of thousands of jobs.
Antwerp says a boycott would harm it more than Moscow. Canada, Australia, New Zealand a

nd Japan have sanctioned Alrosa's management, but not its sales. And the rest of the West has sat on its hands, cranking up the rhetoric but doing nothing to dent the $4bn-plus annual rough revenue that funds Russia's war machine.
There was an expectation that last week's G7 summit might change all that. But when leaders of some of the world's most powerful nations gathered in Hiroshima, Japan, the best they could come up with was, er, more rhetoric.
They reaffirmed their commitment to "stand together against Russia's illegal, unjustifiable, and unprovoked war of aggression," but fought shy of implementing any steps that would actually reduce the flow of Alrosa's goods.
Sergey Ivanov, outgoing CEO of the state-run miner, has in fact been boasting in recent days of "record sales" despite attempts, such as they have been, to restrict its activities.
The G7 leaders made one brief reference to diamonds in a statement marking the end of their three-day summit: "In order to reduce the revenues that Russia extracts from the export of diamonds, we will continue to work closely together to restrict trade in and use of diamonds mined, processed o

r produced in Russia and engage with key partners with the aim of ensuring effective implementation of future coordinated restrictive measures, including through tracing technologies."
President Putin must be quaking in his boots. We've had riots in Iran, war in Sudan, floods in Pakistan, earthquakes in Turkey, the death of Queen Elizabeth II, Pele and an old pope, two Eurovision Song Contests and the launch of ChatGPT in the time it's taken the West to land that devastating blow.
Meanwhile it's been business as usual, more or less in the country that produces more carats in a year than any other on the planet.
To be fair the United Kingdom, that (once) great and powerful nation (and my birthplace) did strike a blow on the eve of the summit.
Prime Minister Rishi Sunak proudly announced a unilateral raft of new restrictions on Russian goods, including diamonds.
But it was more of a gesture than a sanction. The UK imported $4.1m of diamonds (that's not a typo) from Russia in 2022 (figure from Trade Data Monitor).
Imports for the first quarter of this year were down to zero, presumably as a result of voluntary bans, so it's fair to say that government sanctions aren't going to make a huge difference.
Incidentally, I've been chasing the UK's Foreign, Commonwealth & Development Office to establish whether the sanctions it's imposing will, like the US, regard a polished Russian diamond as no longer being Russian. All I get from them is the G7 quote above, about continuing to work closely together.
Nobody has ever suggested that sanctions are a quick fix. North Korea hasn't ditched its nuclear warheads, Iran still supports terror, and Syria still abuses human rights.
South Africa finally dismantled its apartheid regime in 1994 after three decades of sanctions. Nobody's claiming that they alone changed F.W. de Klerk's mind. But the drip-drip effect did play a part.
Have a fabulous weekend.