De Beers' Lab Grown Dilemma
September 21, 23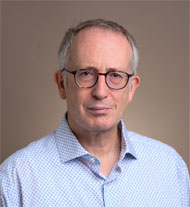 A brief history of diamonds: De Beers found them, De Beers sold them. The end.

Company founder Cecil Rhodes bought his first diamond mine in 1871 and built a global industry.
He had a ready supply of gems that were sufficiently scarce to be sold as "rare", but plentiful enough to be extracted from the ground on an industrial scale.
The diamond engagement ring became a social imperative thanks, almost entirely, to De Beers and its marketing genius, as exemplified in its iconic A Diamond is Forever marketing campaign (launched in 1947, and now being revived).
That's the story so far. Now for the sequel.
De Beers were innovators par excellence, but they've now been out-innovated. The advent of low-priced lab grown diamonds is shaking the industry to its core.
Prices of lab growns are falling off a cliff and they now account for pretty much half the carats sold in jewelry items (according to industry analyst Edahn Golan).
How much of a threat is this to De Beers, and how much of an opportunity? We saw a partial answer last week, when Lightbox, the company's lab grown division, abandoned trial sales of engagement rings.
This was a significant move, by any reckoning. They dipped their toe into Bridal, the Holy Grail of diamond sales, and decided the water was too chilly and lab grown sales were "unsustainable".
Lightbox walked away with minimum fuss, burying the announcement in a couple of paragraphs of a press release about the re-launch of its iconic ad campaign.
"The engagement ring test reinforced existing insights into the wider LGD sector," it said, "that indicate the commercial proposition for many LGD engagement ring offers is likely unsustainable, with retailers already needing to double the number of LGD carats sold every two years just to maintain a flat absolute gross profit".
De Beers relationship with lab growns is understandably ambivalent. Gems created in weeks are challenging those formed gradually over a billion year or more. More to the point, they're challenging a business that has stood the tests of time for a century and a half. And they're selling like crazy.
De Beers rocked the diamond world in 2018 when it (tentatively) embraced "the opposition" with the launch of its lab grown subsidiary, a move that was greeted with the same mixture of shock and disdain as Bob Dylan's 1965 switch from acoustic guitar to electric.
Lightbox's original mission was fun and fashion. Their lab grown diamonds may not have been "forever", said then-CEO Bruce Cleaver, drawing a clear distinction with the natural offering, but they were "perfect for right now".
That mission became more serious over time, expanding to include larger and better quality stones (2-cts, a Finest range, colored diamonds), selling loose stones to meet the demand for custom-made pieces, and then, in June of this year, introducing a collection of 16 lab grown engagement rings, priced from $500 to $5,000.
The Bridal launch - its first departure from a flat rate $800 per carat - was, however, pitched very much as a test rather than a full-fledged commercial endeavor. Almost as though it was expected to fail.
Lightbox CEO Antoine Borde described it as "a small in-market test of consumer preferences in the lab-grown diamond engagement ring segment"..
Once the test was complete, he said, they would analyze the learnings before deciding on the next steps.
The company has now completed the test and done the analysis. And it has concluded that lab grown fashion jewelry and loose stones are a better prospect than Bridal.
Which is interesting, at a time when over a third of couples are buying a lab grown ring (up from 18 per cent in 2020 to 36 per cent in 2022, according to The Knot).
De Beers wouldn't elaborate on the financial details of the Lightbox experiment, save to say that sales were in line with their expectations.
I can't help thinking that there was an element here of a self-fulfilling prophecy to the short-lived trial, almost as though De Beers needed to try the idea out so they could reject it.
And then point, with justification, to natural diamonds as the sole and indisputable symbol of eternal love.
As a lifelong vegetarian I can't imagine ever biting into a burger of cultivated meat, even though it's grown in a lab. It's just a step too far.
Likewise De Beers. Whatever the benefits may be, they can't quite swallow the idea of a man-made item usurping their flagship product.