Monitoring Committee the Right Step – Along with Consumer-Facing Initiatives
August 17, 17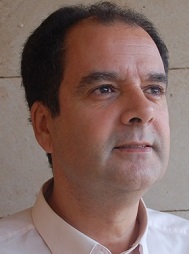 Among the more interesting developments during this long summer was the meeting held under the auspices of the Gem and Jewellery Export Promotion Council and the Bharat Diamond Bourse (BDB) at the India International Jewellery Show in late July which led to the establishment of the International Diamond Monitoring Committee.
The GJEPC and BDB President Anoop Mehta called on leading industry figures from around the globe to take part in the meeting, including World Federation of Diamond Bourses President Ernie Blom, World Diamond Council Chairman Stephane Fischler, Diamond Producers Association CEO Jean-Marc Lieberherr, Dubai Diamond Exchange President Peter Meeus and others.
It was encouraging to see the GJEPC and BDB taking a strong lead in creating this new body, given the instances of lab-grown diamonds being mixed undisclosed in parcels of natural, mined diamonds that have been reported in the country in recent years. But has the industry waited too long in creating such an organization?
Beyond the need to create this panel, it appears the time is really due for the industry to tackle the negative marketing carried out by some of the lab-grown industry. The impression seems to be that the lab-grown industry leads the public debate while the natural diamond sector seems to always be on the defensive. That, by its nature, creates a weak impression.
And just this week, we saw media reports that the Diamond Foundry, a producer of lab-grown diamonds which gained huge publicity when it was announced last year that movie star Leonardo DiCaprio was investing in it, is to open its first brick-and-mortar store in Los Angeles. It will sell only lab-grown diamond jewelry, and will use the store to find out what its customers want and to build a deeper relationship with them.
The industry needs to take the initiative and create a consumer-facing campaign. The global industry came together earlier this month in India to agree to the creation of a new body called the International Diamond Monitoring Committee and will meet again in September to discuss its next steps. Let us hope that it reaches concrete decisions about where the industry should be heading.