The New Luxury Branding: Tie-Ups, Keep it Secret and Make it Personal
December 21, 17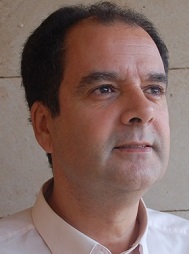 'Sell the sizzle, not the steak' is a saying that has been used by sales and marketing professionals for decades, and it remains as true today as it has ever been, according to recent research.
In today's terminology, it is about selling an 'experience' rather than simply a product. But it is also a question of making potential clients feel that they are part of a wider movement. For many buyers, it's a case of not simply wanting to wear a product but rather being part of something wider.
Clearly, this change in mindset has been influenced by Millennials and the so-called Generation Z who are younger than Millennials. But the desire to feel valued on an individual level is affecting all age groups. Trends analysts WGSN produced a report called, How to Attract the Luxury Consumer in 2020, and it provides some interesting perspectives on steps luxury brands need to take.
Luxury brands need to invest in three key areas to enable them to prosper in an ever more competitive market, according to the report. These include exclusive tie-ups with other firms that make sense but that are also somewhat out of the box. For example, designer Alexander McQueen worked with top-end luggage company Globe Trotter on a range of suitcases. That ended up boosting both brands, said Buzasi. The collaboration effort is best when it is not an obvious one, but similarly it should not be completely out of left field.
Unique and innovative brand link-ups enable companies to increase consumer awareness of their product, expand sales, provide exclusive offers and beef up both bricks-and-mortar and online sales. The brand leaves its comfort zone and partners up with companies whose customer base is similar but in a different area.
Then there is the element of secret and exclusive retail experiences. Some firms, especially in the clothing sector have a no photos and no social media or advertising policy. How is the word spread, then? By word of mouth. I can pay witness to this, having been dragged by my teenage daughter to a certain trendy clothing store in Manhattan last summer.
She had only the name of the store which we Googled. On the way to the store, we made a wrong turn and started asking people directions to the store. Even though we were probably within 200 meters of the shop, nobody had heard of it. Then I had a bright idea. I asked assistants in branches of several of the larger clothes chains, thinking they would know since they are in the same business. That didn't work, since they had not heard of it either.
Eventually we found the store, and guess what? It was packed out with teenage girls who had all heard the same message: that it was special because it was a sort of secret. It had a cachet because it was not advertised which meant you would only know of it if you had been told by a friend. Such businesses have a sort of social currency among their client base which is sparingly paid out.
Then there's the personalized experience for shoppers – in other words creating a signature 'look'. This is likely to become increasingly important, say the branding experts. Because of the homogeneity of mainstream fashions, consumers want to feel valued and providing them with a personalized experience is one way of doing so.
In a digital world, with its instant and yet distant connections, consumers often feel isolated, so bringing a personal touch fills the emptiness and gives products a touch of authenticity.