Artificial Intelligence: Will We Lose Our Jobs To Technology?
June 21, 18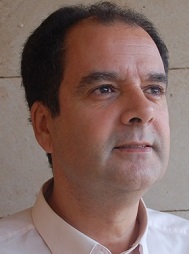 How likely is it that Artificial Intelligence (AI) will, in the coming decades, be used to automate millions, tens of millions or even hundreds of millions of jobs? And will that have an impact on the diamond trade?
The possible future impact of AI is being hotly debated by high-tech and other experts. Fundamentally, on one side you have billionaire Elon Musk, the founder of electric car maker Tesla, and on the other side many of the biggest stars of the tech firmament, such as Facebook's Mark Zuckerberg, among others, who believe that Musk is overestimating the power of AI and the speed of its likely development.
The debate becomes even more interesting, especially to politicians and economists, when Musk adds in the argument that a universal basic income (UBI) – which really means government allowances to people who will not be able to find jobs due to AI replacing them. Indeed, UBI would be given out to citizens regardless of employment status. Since governments generally believe they know better than the people what to do with their money, the idea of UBI currently seems unlikely.
That is somewhat ironic since the massive tax cuts in the United States passed earlier this year are not likely to help the working and middle classes who received somewhat small additions to their paychecks as a result. While, the rich and well off may be ordering more foreign made luxury cars and other products which will further expand America's budget deficit, a UBI payment would be more likely to be spent not just in the USA, but in their own communities by workers with low disposable income, thus boosting economic activity exactly where it's needed.
Regarding UBI, Zuckerberg is actually in favor – not in order for people to stay at home, but as a way to encourage entrepreneurship. "Let's face it: There is something wrong with our system when I can leave [Harvard] and make billions of dollars in 10 years, while millions of students can't afford to pay off their loans, let alone start a business," Zuckerberg said in his May 2017 commencement address at his alma mater. "Now it's our time to define a new social contract for our generation. We should explore ideas like universal basic income to give everyone a cushion to try new things."
Meanwhile, the billionaire entrepreneur and owner of the Virgin business empire, Richard Branson, is in agreement with Musk on the reasons for implementing UBI. "With the acceleration of [artificial intelligence] and other new technology ... the world is changing fast," Branson wrote in an August 2017 post. "A lot of exciting new innovations are going to be created, which will generate a lot of opportunities and a lot of wealth, but there is a real danger it could also reduce the amount of jobs. This will make experimenting with ideas like basic income even more important in the years to come."
Furthermore, entrepreneur and author Andrew Yang, reportedly a young Democratic presidential hopeful for the 2020 election, is calling for a $1,000 per month payout to citizens aged between 18 and 64. He calls his payment the "Freedom Dividend." And the small town of Stockton in California is piloting a UBI experiment as a way to alleviate poverty. Moreover, UBI is part of the official party platform of the California Democratic Party. Since the state has the most powerful economy in the Union, could a UBI be closer than we think? Given California's huge financial problems, that currently seems unlikely. Then again, stranger and apparently improbable things have happened in the American political system.
Back to AI, and Musk believes that artificial intelligence is "potentially more dangerous than nukes". "Superintelligence" the technology advance which takes AI to the next level and creates machines that not only perform relatively 'simple' tasks such as self-driving cars, but can outthink humans, still feels like science fiction. But people are concerned – and not just any old people: around 4,000 Google employees recently signed a petition protesting a $9 million AI contract their employer signed with the Pentagon. The value of the deal is, of course, peanuts to the Internet giant, but Google's AI researchers were worried about where it could lead, and that pushed Google to say it wouldn't renew the contract when it expires next year.
But with the Chinese government having said it is willing to spend billions in the coming years to make the country a world leader in AI – in both the civilian and military spheres – it is no surprise that the Pentagon is looking to the tech industry for help. Seems like autonomous weapons are clearly on the radar for both superpowers.
Two years ago, Google's DeepMind lab came up with a machine that could beat a professional player at the ancient board game Go. Dubbed AlphaGo, it defeated the European champion Fan Hui by five games to zero. AlphaGo then beat Lee Sedol, the best Go player of the last decade. Senior AI experts had believed it would take another decade before a machine could solve the game which is fiendishly difficult. By way of illustration, Go is said to have more possible board positions than there are atoms in the universe. As a result, the best players are said to win using their intuition rather than sheer calculation. The unsentimental machine made moves that left the human beings – the researchers and players – bewildered, but also led them to think that the path to "superintelligence" may not be so far away after all.
And finally, what is the connection to the diamond industry? Sarine Technologies has officially a Technology Laboratory in Israel and one in Mumbai in recent months. The firm says the labs will be part of a network of advanced, automated gemological labs. Based on what Sarine describes as its breakthrough in artificial intelligence-based technologies, the lab will include automated, accurate, consistent, and objective grading of a polished diamond's clarity and color.
"I believe that in another 5-10 years automated color/clarity reports will be the standard," said David Block, CEO of the Sarine Group. "Technology can provide grading services that are consistent and repeatable. Currently, the same diamond can receive a report with a difference of 2-3 grades from different labs. That clearly can't happen with our technology which we are continuously checking and improving."
Elon Musk's fears of a science fiction type future may well be exaggerated, and the idea of a universal basic income being instituted in the cradle of capitalism seems rather unlikely, but AI is already having an impact on work and society – and that is clearly going to increase exponentially.