American Consumers Remain Confident Despite Global Concerns
October 25, 18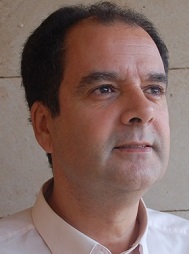 While the rest of the world is feeling somewhat jittery, American consumers are apparently feeling the most confident they have felt in almost two decades.
U.S. consumer confidence jumped to the highest level in 18 years last month, according to a report from the New York-based Conference Board, although confidence dipped very slightly at the start of October according to the University of Michigan's widely watched preliminary index of U.S. consumer sentiment.
Sentiment improved for the third straight month in September, hitting one of the highest levels in a half century of data. A robust job market and tax cuts pushed through earlier this year by the Trump administration appear to be keeping Americans optimistic about the state of the national economy and their personal finances.
All that despite a trade war with China that is far from being resolved, with the Trump administration recently imposing duties on $200 billion worth of goods, Wall Street giving back all its gains last year in 2018, a rout in emerging market currencies – including important diamond markets such as India and China, rising interest rates and falling bond yields, as well as economic concerns regarding the Italian economy. In recent days, European and Asian stock markets have been feeling a chill wind, too.
Despite the stock market falls since the summer and indications that some areas of the economy may be slowing, American buyers are out in force, according to Brian Cornell, CEO of the huge Target store chain, who says consumer confidence is holding up very well.
"For the U.S. consumer, they're at work, they're seeing wages rise, their confidence is strong. They're very, very active in the marketplace, obviously our traffic is up," he explained, predicting a "really strong retail holiday season," in an interview with CNBC.
In August, Cornell said, "There's no doubt that, like others, we're currently benefiting from a very strong consumer environment; perhaps the strongest I've seen in my career. We look at the consumer every day they're in our stores, shopping online, shopping multiple categories, and as we check consumer sentiment it is very high."
Meanwhile, third-quarter gross domestic product is forecast to come in above 3% after an impressive 4.2% rise in the previous quarter.
How long all this will continue is, of course, a different matter. Some reports have raised the possibility that growth may start to slow next year due to the Federal Reserve's intention on continuing to raise interest rates which has worried Wall Street this month and led to declines.
For now, though, labor markets are tight and that's leading to salary rises for workers across many sectors and regions, and stock-market fluctuations are having little influence on consumer confidence. And with the holiday season almost upon us, economic conditions are fortuitous for retail sales which are seen posting healthy rises on last year.