What's Your Color Choice?
January 23, 20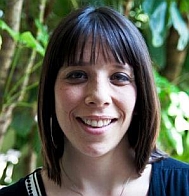 So, Swarovski just added another 16 new colors of diamonds to its "Swarovski Created Diamonds" collection. These diamonds, which range in size from 0.25-1.25 carats are bright, they're vibrant and they have names that put me right back to my days of wearing Urban Decay makeup (favorite shade names are Polyester Bride, Fishnet and Smog).
Some of the new Swarovski diamonds have names that hint at their color. These include Heavy Metal Cherry and Cubist Sky (I'm thinking red and blue). Others though are a little more vague, like Punk Lipstick (black? green? pink?) and Surrealist Butter, which could be yellow, but then there's not that much that's Surrealist about that, so your guess on this score is as good as mine.
Whether or not the names make sense - Androgyny Flamingo anyone? - I love the fun, edgy and youthful appeal that Swarovski is going for.
And it seems this isn't where the company is stopping. According to an article in The Wall Street Journal, these crazy colors could just be the start of the next iteration of lab-grown diamonds: "An affordable, high-quality gemstone in any color imaginable."
In the words of Martin Schiechtl, the senior vice president of marketing at Swarovski Gemstones, consumers can expect a "significant increase in capabilities over the years to come. That will offer a new field of almost endless possibilities to play with colors in this material."
Or, as the WSJ puts it, "lab-grown bling has been gaining steam among consumers over the last decade, so it makes sense that scientists are working to produce diamonds in colors that could potentially include millennial pink and its subtler successor, millennial baby-blue."
Setting aside the lab-grown versus mined diamond debate in this memo at least, we all know that younger consumers want more customization and personalization, so this color choice trend sounds pretty awesome to me.
I imagine that brides would love to give their bridesmaids attendant gifts in the signature color from their weddings. Or how about push presents such as a pendant or earrings with blue or pink diamonds? Or what about gifts for younger girls (or boys, of course) who love jewelry but don't need the "real" thing until they are older?
The possibilities are endless, as, apparently, are the colors.
What do you think? Please get in touch and let me know.
Have a fabulous weekend!